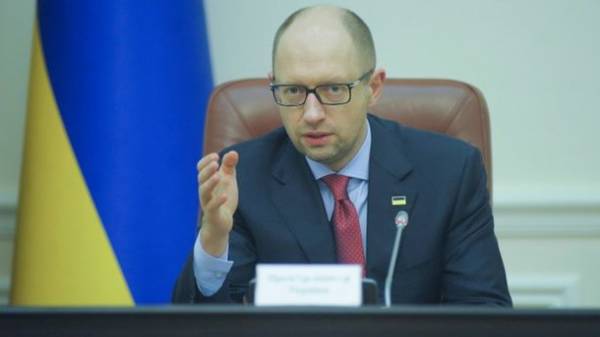 The leader of the "popular front" Arseniy Yatsenyuk said that the shelling of Krasnohorivka controlled by Russian militants proves the necessity of the extension of the sanctions. About this he wrote in Facebook.
According to him, Russia is thus responded to the statements of the leaders of the "greater seven" that it is the responsibility of the conflict on Donbass.
"Russian troops used reactive multiple rocket launchers to target the destruction of important objects of social infrastructure Krasnogorovka. The enemy was aiming at a school, a hospital, water supply and other important facilities. Harm to civilians, there are wounded among the Ukrainian military. This is another answer to the question, who really does not "Minsk". On appeal the leading countries in the world to restore peace and stability in Donbas, the Kremlin is openly and brazenly demonstrated that is configured to further escalation of the military conflict", – wrote Yatsenyuk.
He stressed that the current war crime of the occupation forces proves the necessity of the continuation and expansion of international sanctions against Russia for aggression against Ukraine.
As reported, this morning, militants struck a powerful blow to the residential areas of the town Krasnogorovka.
As was stated by the head of the city HAV Krasnogorovka Oleg Levanchuk, "in a lot of damage. Four shots in the roof of the hospital. Damaged service ambulance. Also got to school and the private sector in the street of Lomonosov, Garden".
As told by Chairman of the Donetsk regional military-civil administration Pavlo zhebrivskyi, among victims – 2 females, which lay in the neurology Department of city hospital.
Comments
comments