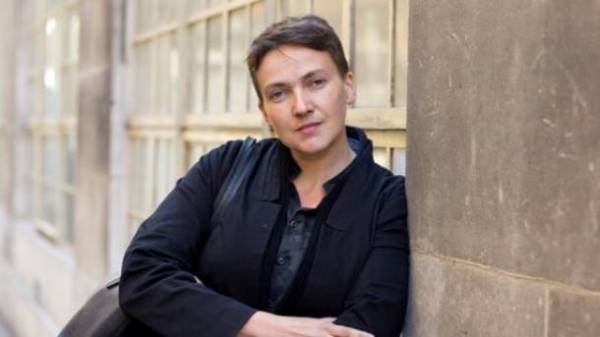 The people's Deputy Nadezhda Savchenko believes that holding the Eurovision song contest you need to spend on the front line in the Donbass, whether to opt out of it. She declared it on air of TV channel NewsOne.
The MP believes that the competition had become too politicised and does not carry more aesthetic value.
"Let's have a show where it place when there is a war on the demarcation line. But if no one wants to go there, then it is better this show don't have, because it all turns into political dirt, which now is Eurovision. It no longer carries with it the idea that you should wear, the beauty song and for the good of the souls of men, for which it was invented. So I or against him, or, only in the line of fire," – said Savchenko.
Let us recall, the Eurovision song contest will be held in Kyiv from 9 to 13 may in the exhibition center. Ukraine will be represented by group O. Torvald, which passed the national selection.
It also became known that Eurovision-2017 havesold more than 23 thousand tickets, and was rescued about 32 million.
Comments
comments