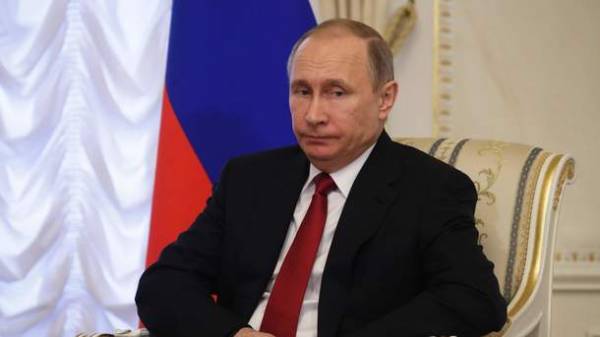 The terrorist attack in the subway of St. Petersburg occurred during a visit to the city of the President of Russia Vladimir Putin it is necessary to analyze in details the special services. This was stated press Secretary of Russian President Dmitry Peskov.
"Of course, the fact that this terrorist act was committed at the time of stay in the city of the head of state, makes one think, and draws attention to itself. This is the subject for the analysis of special services", – said Peskov.
He also added that "any terrorist act which occurs in the country, is a challenge to every Russian citizen, including the head of state."
Putin's press Secretary also noted that personnel decisions in the power unit after an event will not happen.
"The question of any possible personnel issues and decisions considered inappropriate at all," he said.
As reported April 3 in the subway in Saint Petersburg on the stretch between metro stations "Sennaya square" and "Institute of Technology" explosion. Another explosive device was discovered and defused at the station "Ploschad Vosstaniya".
According to the latest data, as a result of the terrorist attack in the subway of Saint-Petersburg , 14 people were killed, and the total number of victims is 51 people.
We will remind also that last week in Russia held mass rallies against the government, which, in particular, are slogans such as "Putin out!".
Comments
comments