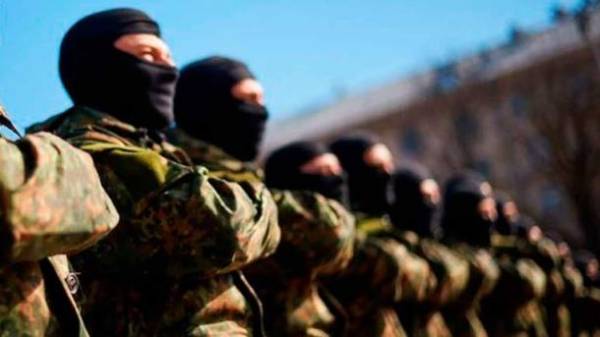 Police detained two fighters of a regiment "Azov", who are accused of committing premeditated murder in the Donbass. This was reported by the TV channel ZIK, the chief military Prosecutor Anatoly Matios, reports the Correspondent of
"Last week we arrested two soldiers of the national guard regiment "Azov" for the Commission of violent acts – murder," – said Matios in the air.
He noted that the crime was committed deep in the rear of the Ukrainian troops.
"They were not on the line of contact, and the third line of defense. The killing was done with intent, they were not home. This is scary stuff, not to announce every day, because they undermine faith in those who defended the state. "Azov" liberated Mariupol. The people who were involved during the day – real heroes, and then they have psychological stress, they inadequately assess the situation. Of course, this does not cast a shadow on the whole "Azov", – said Matios.
According to him, in the Donbass continues the trend of war crimes, it affects the stress of war.
"The level of violent crimes with weapons to those who own them legally, not decreasing. The combination of PTSD with the lack of changing the "picture" leads to the fact that just melt brains," he added.
Comments
comments