The dollar and euro are falling rapidly — the NBU National Bank of Ukraine calculated the updated value of the Ukrainian currency against the dollar and euro on November 8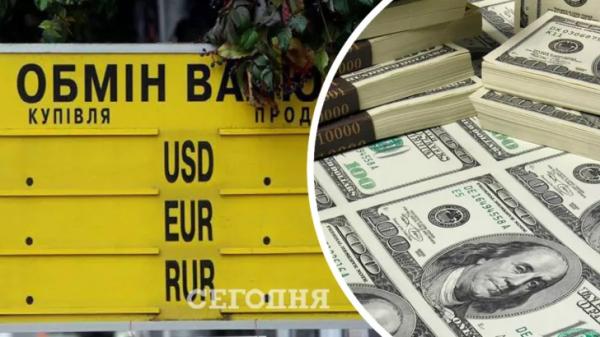 The dollar fell by 9 cents / Photo: Collage: Today
The National Bank of Ukraine (NBU) on Monday, November 8, calculated such an official hryvnia exchange rate to major foreign currencies:
1 US dollar — 26.10 UAH;
1 euro — 30.10 UAH;
1 zloty — 6.54 UAH;
10 Russian rubles — 3.67 UAH.
The dollar fell by nine cents, and the euro – by as much as 18 cents. The zloty fell by four kopecks, but the ruble remained in place.
What will happen to the dollar before the end of the year
As the head of EXANTE Ukraine, Vladimir Pozny, said earlier, since the end of last year, the hryvnia has been moving against the dollar within the established trading range. According to him, the hryvnia is often under increased pressure in the final of the year.
Unsuccessful seasonality sets up a corrective rollback of the dollar against the hryvnia to UAH 27.12 or higher – up to UAH 27.5. In this case, the euro may jump to UAH 31.7 or even to UAH 32.2 by the end of the year.
Earlier, the site "Today" together with experts figured out what will happen to the dollar exchange rate in the near future. We also wrote that according to the "Big MAC Index", the dollar in Ukraine "should" cost 11.5 hryvnia, and the hryvnia itself is undervalued by 57.7%.
Comments
comments