Pensions of 20 thousand and new payments for gas – the most important thing about money for the week The site "Today" collected the most important economic news of the outgoing week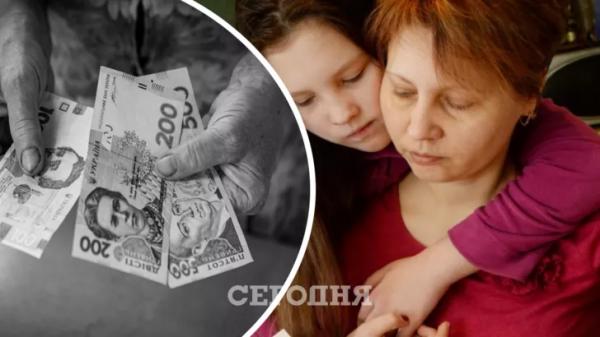 Pensions for some Ukrainians will be 20 thousand each, and Gazprom again refused transit /Photo: Collage: Today
Gazprom refused Ukrainian transit, and someone will increase pensions to 20 thousand UAH The Segodnya site has collected the most important economic news of the week.
Monday. How much will we pay for electricity in November
No increase in electricity tariffs for consumers is planned in November.
This month, Ukrainians will pay according to the tariffs valid until April:
for households consuming less than 250 kW * h, tariffs will be reduced to 1.44 UAH per 1 kW * h (now 1.68 UAH);
for those consuming more than 250 kW * h per month, tariffs remain unchanged – 1.68 UAH per 1 kW * h.
Tuesday. Gazprom refused additional gas transit through Ukraine
Russian Gazprom did not book additional capacities for gas transit through Ukraine and Poland for the first quarter of 2022.
This is evidenced by the data the GSA Platform and Regional Booking Platform auctions on November 2nd.
This time, both Ukrainian and Polish capacities remained unclaimed, it is noted that such market giants as Gazprom are refusing long-term transit contracts.
Wednesday. Another indicator will appear in payments for gas
The Ministry of Energy announced that from now on the cost of gas for consumers will depend on its quality characteristics.
And in bills, the consumed volume of heat energy will be separately determined in terms of kilowatt-hours. The changes were introduced after the Verkhovna Rada adopted the relevant law.
Thursday. Assistance for pregnant women will be charged in a new way
The Cabinet of Ministers adopted a resolution, according to which, maternity benefits and pregnant women who are not officially employed can be assigned maternity benefits through the online portal "Diya".
Changes are introduced in connection with the transition to electronic sick leave, in addition to unemployed women, this opportunity will be given to:
women registered at the employment center as unemployed;
women – individual entrepreneurs (sole proprietorship) who do not pay a single social contribution;
female students, graduate students, doctoral students;
military personnel.
Friday. Pensions will increase in Ukraine
From December 1, the maximum pension will be increased by UAH 930 – from UAH 19,340 to UAH 20,270.
Very few Ukrainians receive such a high pension, only those who who have at least 35 years of insurance experience, and the salary was above average. Most pensioners receive about 3 thousand hryvnia.
Comments
comments