Gas tariffs will go up? How high prices in Europe will hit Ukrainians' bills Due to high gas prices in Europe, Ukrainians can raise the tariff for gas delivery. Is this true – "Today" we dealt with the expert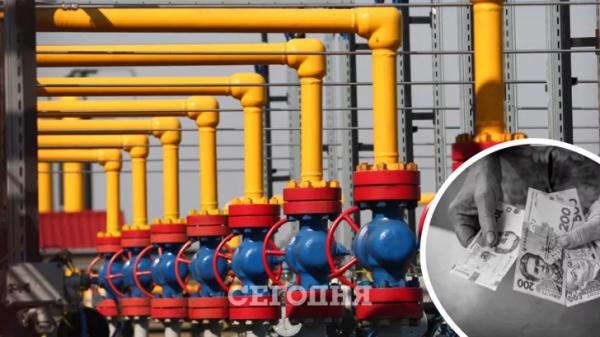 Ukrainians are frightened by an increase in gas subscription fees /Photo: Collage: Today
In the Ukrainian media, the topic of the growth of tariffs for gas delivery, that is, the monthly fee, is increasingly being raised. Experts and media people associate this with a record rise in gas prices in Europe and the world.
Indeed, the price tag for natural gas is very unstable, and has not dropped below $ 800 for several months per thousand cubic meters.
"Today," together with a member of the Economic Discussion Club, Oleg Penzin, we were figuring out whether the Ukrainians would raise delivery rates.
According to the expert, consumers pay regional gas companies for gas transportation.
"In order to implement gas supply, you need to maintain the pressure in the network, it is supported by compressors that run on the same gas that is supplied to us, "explains the expert on the implementation of this process.
And then, says Pendzin, economics and politics begin. According to Ukrainian legislation, tariffs for gas supply are approved by NEURC and without its decision – there can be no increase.
Gas supplying organizations, hiding behind an actual increase in the cost of gas supply, submitted a corresponding application to NEURC, but they made a statement that before the end of the heating season are not going to revise anything. And because of this, all the swings in public opinion are nothing more than swings, "the expert assured.
What did the NKREKU say?
Earlier, NJSC Naftogaz reported that all conversations around tariff increases are fakes.
The company notes that the regional gas companies really wanted to raise the tariff.
"But wanting to raise the tariff and implement such intentions are two different things," the message says and it is noted that such a decision can be made exclusively by the NEURCU market regulator.
Earlier, Segodnya wrote that another indicator would appear in Ukrainian payments.
They also told how much Ukrainians would pay for gas in November.
Comments
comments