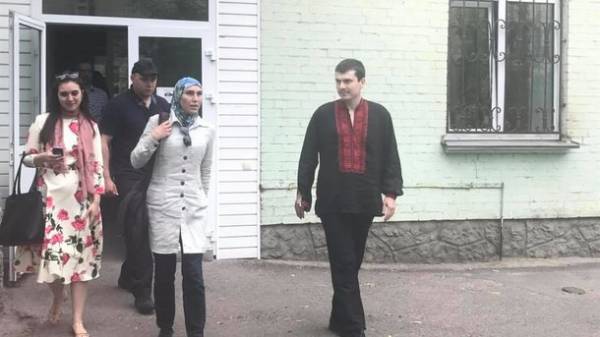 Combatant, who served in the ranks of the police battalion "Kyiv-2", Adam Osman, wounded in an assassination attempt a week ago, was released from the hospital. About this Facebook said the journalist Elvin Seitalieva.
"Adam Osmayev was released from the hospital. He's in embroidery and in a good mood. Beside him his wife Amina Okueva. It neutralized the shooter, and gave first aid to her husband. Osman believes that the customer is a neighbor to the East, namely Putin. The performers may be different, does not exclude that among them Kadyrov", – she wrote.
As reported, on June 1 in Kiev there was an attack on combatants who served in the ranks of the police battalion "Kyiv-2", Adam Osmayev and amine Okueva. According to the police, the assailant, the man who introduced himself as a foreign journalist, in advance agreed with their spouses about the meeting. "When they got into the car, unknown persons took out of the box gun Glock and shot in the chest Osmayev. In response to Amina from your pistol fired several shots at the shooter," reads the police report. The attacker discovered the passport of citizen of Ukraine in the name of Alexander the Dakar.
Militiamen consider as the main version of the crime Patriotic position of the spouses. Upon attempt at murder of two and more persons began criminal proceedings according to article 15 of part 2 of article 115 of the Criminal code of Ukraine. Another version of the assassination – murder, prepared by the Russian security services, said MP from the faction "people's front", Advisor to the Minister of internal Affairs Anton Gerashchenko.
Comments
comments