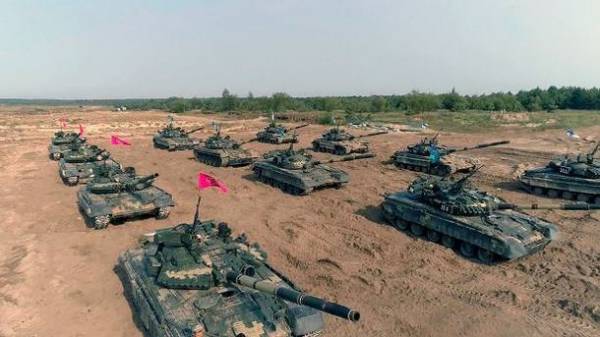 The Ukrainian army is almost equal in strength with the Russian in terms of conventional weapons, and is now able successfully to resist it. This was stated in the comment to the edition "GORDON" a former officer in the operations Directorate of the General staff of Ukraine, Colonel Oleg Zhdanov.
According to him, Russia still remains a significant advantage if it mounts all of its weapons.
SEE ALSO
NATO has compared the strength of the Russian and Ukrainian armies
"As for Ukraine, on an equal footing with Russia, we can fight only with conventional weapons. In this case, we have a good chance to grind the Russian army. Martial capabilities, we almost levelled. But in aircraft and rockets they have the advantage. But we have partners. The West has long sought a country capable of war with Russia. Now the allies will bring us ammunition," summed up Zhdanov.
Informed military expert Konstantin Mashovets told that the Russian army and the Armed forces of Ukraine mostly use the same military equipment to the opposition in the Donbas.
Comments
comments