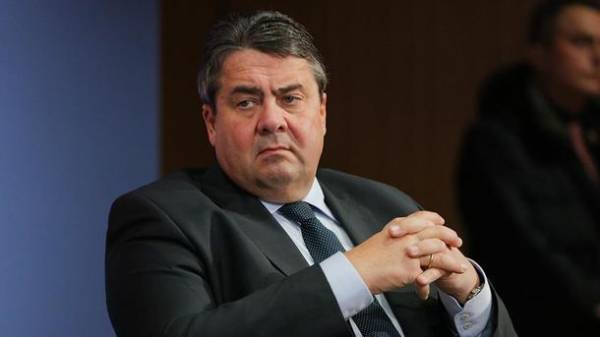 The statement of the Minister of foreign Affairs of Germany Sigmar Gabriel on a phased lifting of sanctions with Russia to a greater extent made due to the upcoming German elections, rather than aimed at changing the position of the European Union. This "observer" said the diplomat, Chairman of the Board TH "Evropeiskii movement of Ukraine" Vadym Triukhan.
According to him, his statement does not impact the position of the EU regarding sanctions against Russia.
"First, progress in the "Minsk process" is not observed, therefore, the statement of Gabriel is out of kilter with reality. Secondly, the words of the Minister are aimed primarily at the domestic consumer in the context of the upcoming elections," – said V. Triukhan.
SEE ALSO
The right-wing candidate for Chancellor of Germany believes that the Crimea should be recognized part of the Russian Federation
The diplomat noted that such claims Gabriel is trying to mobilize its nuclear electorate, who advocated normalization of relations with Russia
"However, I do not see preconditions for change of the official position of the EU in the near future. Decisions at EU level will be taken in December. By that time Germany will have a new government, elections will be held, will be relatively calm political period. And sober, EU leaders will make a decision on the extension of sanctions", – he concluded.
As reported, Sigmar Gabriel called for a phased lifting of sanctions against Russia as the fulfillment of the Minsk agreements.
Previously the German government stated that Germany continues to maintain the position of non-recognition of the annexation of Crimea to Russia and considers the occupation a violation of international law.
Comments
comments