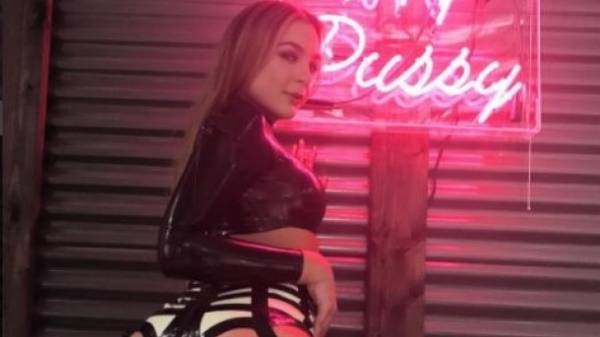 A resident of Los Angeles Blair Williams decided to radically change his life and started with a new profession. The girl who worked as a teacher in a parochial school became a porn star.
This decision was prompted by her participation in the reality show "the Sex factor", which participants learn the art of porn, and then they compete with each other in explicit tests for the main prize — one million dollars.
It is known that sex live estimated the real stars of the porn industry. They recognized Blair the best.
It is noteworthy that after winning the show, Williams quit his job at the school and went to conquer the industry of films for adults.
But the parents of a former teacher was very upset about the choice of his daughter and still not approve of it.
"I'm still the same girl who worked in the Church. I still share all the same ideas and values, just so happened that now I have to have sex on camera for money," he once told Blair.
In addition, the girl is now often invited to the shooting of the clips.
@TwistysTreats of the Month #MissMarch
Work, Work, Work, Work, Work @xhamsterofficial Brand Ambassador
So many things to do, so little time…
Comments
comments