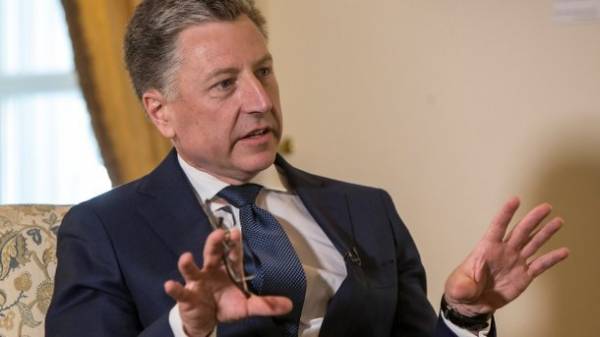 The US special envoy to Ukraine Kurt Volker believes that the ex-Governor of Odessa region to Mikheil Saakashvili should be given the opportunity in court to resolve the issue with Ukrainian citizenship, reports 112.ua.
He hoped that in the Ukraine the incident with the Ukrainian-Georgian politician will decide in the legal field.
"Ukraine – a country where there is rule of law. Anyone, for example, a former President Saakashvili, has the right to a hearing in Ukrainian courts. I hope will stop an escalation of political drama and all the focus on legal settlement. This is for Ukraine not less important than the fight against corruption and economic reforms," said Walker.
SEE ALSO
In the footsteps of Saakashvili and Tymoshenko: "the Peacemaker" sheltered two MPs
Also, the American diplomat said that President of Ukraine Petro Poroshenko should not bring the question to Saakashvili prior to his arrest. In his opinion, the President should focus on the management of the state in the conditions of Russian aggression.
As you know, September 10, at about 20:00 Saakashvili still managed to break into the territory of Ukraine, using the help of several hundred activists. The crowd, whose ranks were including people's deputies of Ukraine, broke through the ranks of guards at the checkpoint "shehyni" and had a policy in Ukraine.
According to the latest data, during the events at "shehyni" suffered 22 security officers: 13 officers and nine guards.
Comments
comments