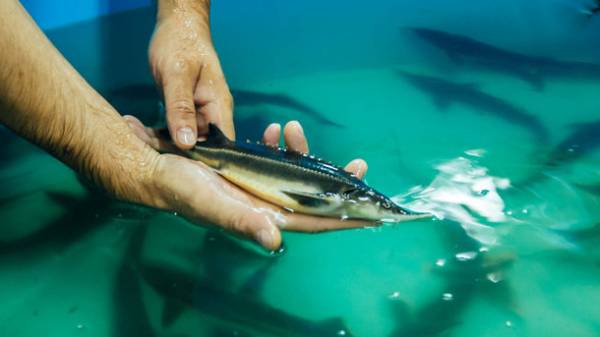 The Ukrainian fishing industry in autumn unable to access funding in the framework of the project European investment Bank (EIB) for lending to Ukrainian agrarians in the amount of 400 million euros, part of which will be aimed at the modernization of fisheries and aquaculture in Ukraine. This was announced by the head of the State Agency of fisheries of Yarema Kovaliv at a briefing in Kyiv, UNIAN reports.
"We expect that this loan will earn at the end of spring. According to the latest information that I have, it will happen in the fall when they approved all the necessary documents and all of the steps taken by the Ministry of agrarian policy and food and the Ministry of Finance," said Kovaliv.
The Minister noted that the funds raised will contribute to the development of fish farming in Ukraine. "We expect that upon completion of all formal procedures, many entrepreneurs will be able to get at discounted rates with a certain delay of payment of funds for the modernization of agriculture and productivity," – said the head of the Agency.
As reported, the head of the State Agency of fisheries of Yarema Kovaliv 26 July 2017 written statement of resignation, but the Cabinet Ministers still have not voted for his resignation. At the end of 2015 Ukraine has drawn from the EIB in the framework of the program "the Main credit for the agricultural sector – Ukraine" 12-year loan of 400 million euros, which will be used for projects in crop production and fisheries.
In August last year, the President of Ukraine Petro Poroshenko has signed a law on ratification of the loan. According to information of Ministry of agrarian policy, Ukraine will receive these funds for 12 years at low interest rates and a grace period of four years, during which time not paying on the loan. Funds from the EIB can be covered up to 50% of project costs. Source of funding for the remaining 50% will be own funds of banks-participants of the program or the funds themselves farmers. Thus, projects in the agricultural sector, the programme can accumulate about 800 million euros.
Recall, today Poroshenko danyluk authorized to sign the amendments to finagling with the EIB.
Comments
comments