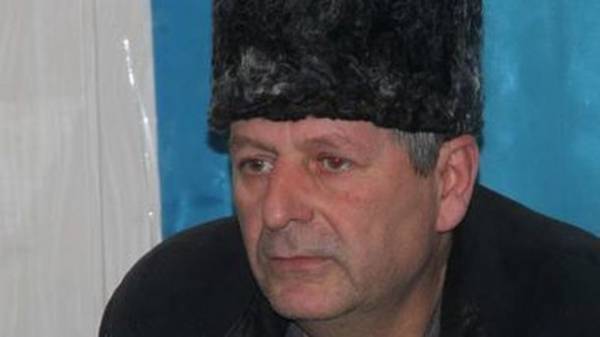 The Ministry of foreign Affairs of Ukraine demands from the occupation authorities in Crimea to allow the arrested Deputy Chairman of the Majlis of the Crimean Tatar people Akhtem Chigos to see his mother, who is dying.
"We demand from the occupation authorities of the ARC to allow the prisoner Chigos to see my mother, who is dying," wrote foreign Ministry spokesman of Ukraine Marian Betz on Twitter on Thursday evening.
She recalled that more than 2 years Chiygoz is in prison for political reasons in the occupied Crimea. "He has a right to see his sick mother", – said Betz.
Chiygoz was detained January 29, 2015 in the Crimea on suspicion in organization and participation in mass riots on February 26, 2014.
The term of arrest was extended until 8 July.
Comments
comments