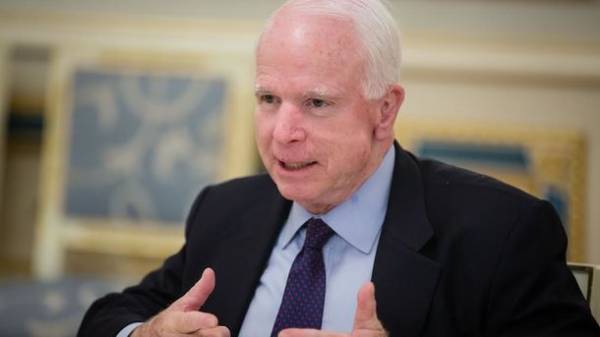 Russian President Vladimir Putin gives a major threat to world security than terrorist organization "Islamic state". This was stated by Republican Senator John McCain in an interview with ABC News, transfers "RBC-Ukraine".
"I think that ISIS can do terrible things. But the Russians tried to destroy the basis of democracy, in particular, to change the outcome of the American elections. I haven't seen any evidence that they succeeded, but they tried and still trying to influence the election," said McCain.
So, according to McCain, the U.S. must tighten sanctions against Russia. "We have done nothing since the election in November last year in response to the attempts of Vladimir Putin to change the outcome of our elections. Thus, we do not have all the answers. I hope that when we return from recess, the Senate adopts sanctions against Russia", – he said.
Earlier, McCain said that the US President Donald Trump if he was involved in the history of the connections of the members of his team with Russian officials need to recognize this and to apologize to the Americans.
Comments
comments