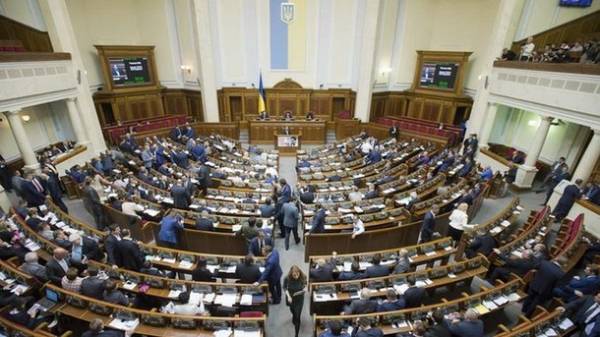 The Verkhovna Rada of Ukraine adopted the bill №7052 "On amendments to the Tax code of Ukraine regarding taxation of income of non-residents-investors in securities".
For this bill voted 236 deputies while the required minimum of 226 votes. The draft law provides for the exemption of non-residents from tax on income from government securities.
In the explanatory note to the document States that the law allows to exempt from tax income derived by non-residents in the form of interest, discount on government securities – if they pay the Ministry of Finance as the Issuer.
SEE ALSO
Ukraine's state debt exceeded 76 billion dollars: infographics
Presenting the bill, Finance Minister Alexander danyluk said that the adoption of the law will improve the investment attractiveness of government securities to foreign investors and, thus, to more effectively raise funds in the state budget at the expense of foreign borrowing.
As explained earlier, Prime Minister Vladimir Groisman, the adoption of the document will allow you to save money on servicing debt of Ukraine. According to him, Ukraine with this law may in September to spend piesaistisanai out to the external debt markets, and to reduce the burden on payments of the state debt of Ukraine on the state budget.
We will remind, Ukraine in 2018 will face serious payments on public debt. The first after a four year hiatus the peak load for payment will be in 2019. The Ministry of Finance believe that dealing with debt will help Ukraine access to international capital markets.
In General, over the next four years, Ukraine has to pay about $ 20 billion foreign debt. Prior to this act the grace period on the IMF program also provided for the deferral arrangements with creditors reached in the framework of debt restructuring.
Comments
comments