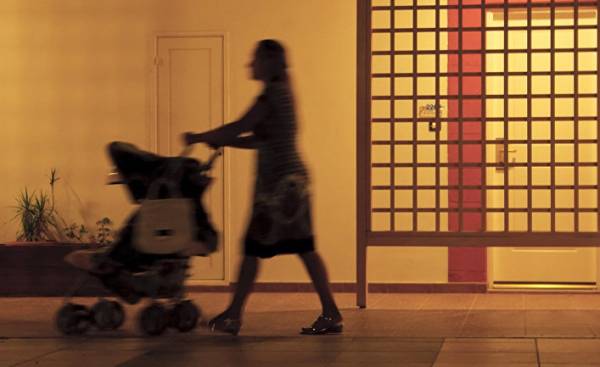 In Russia women's day is an official holiday, but celebrates it rather than women, and traditional gender roles. In practice, more and more Russian women prefer to live alone.
"I'm happy to have found a man. I miss that relationship. But I have two children and I am a psychologist… I just don't have time," says 44-year-old Irina Baranova.
Her family lives in a three-pointer in the North of Moscow, the apartment littered with toys, cluttered with furniture, there's a piano, lush plants, and even a century spinning wheel that had belonged to the Tambov ancestors of Irene. The kitchen is bubbling kettle, and on the table is a plate with the so — called gingerbread- round soft cakes. Coming Friday night, and Irina just took a five-year Maria — or Masha — from kindergarten. Sixteen year old Peter was still in school.
The fathers of children never participated in their daily lives. Dad Peter died before the birth of a child, killed him on the street. The father of Masha always had another family, although he maintains contact with his daughter.
From the very beginning Irina Baranova raise their children alone. She does not complain, but not happy.
"In Moscow there are a lot of single mothers. No one raises their eyebrows in surprise when I appear at parent-teacher meetings alone. I am not the only one, and I never really thought about how I will cope then. Russian women just have to cope and all. Everyone knows that this is what we do."
According to the state statistical office, Rosstat, 25 % of children live only with their mothers. The real figure is probably higher, as many couples who are officially married, but for some reason are no longer living together, practical reasons not to file for divorce. The children live with the mother.
International women's day March 8th in Russia — official holiday. On this day, women traditionally greet in the workplace and at home. First and foremost, they give flowers and celebrate in many ways aimed to reinforce gender roles.
Officially conservative values in Russia in recent years, again went on the rise — but the reality is completely different. Russian women marry later, and more among them who prefer to live independently — with or without children.
"38% of adult citizens of Russia get married at the age between 25 and 33 years. At this age, most citizens get married. Previously, the majority of marriages were much earlier to 25 years. A new trend emerged in the late 1990s," says Irina Tartakovsky, a researcher, a sociologist at the Russian Academy of Sciences.
According to Tartakovsky, the statistics shows that now more and more women live alone. In the first place, not because they don't need a man, but from the fact that some hit man they have to settle for do not want.
"Russia has always been the social pressure, it is believed that a woman should get married and have children, to avoid being branded a loser. Previously, women were prepared to compromise in order not to fall into this category. But now it is not. If they cannot find a man who meets their requirements, they prefer to live alone," — explains Irina Tartakovsky.
This trend in Russia, paradoxically in harmony with the ideas of a perfect housewife. It is considered normal that women quit working after giving birth to children, and then most of my life strive to push the child to various hobby.
"This trend emerged after the fall of communism. From Russian women expect them to invest in their children, push them to a variety of educational classes, teaching English and so on. It makes motherhood a burden, carrying that, you have to perform the difficult task. I think it's one of the reasons why some women do decide to have a family", — says Irina Tartakovsky.
Irina Baranova is also aware of this phenomenon. When she was waiting for Masha, and the doctor realized that she is not in relationship with the father of the child, she was offered an abortion.
"The doctor said that it would be best to terminate the pregnancy. She argued that the fetus seems weak and will not develop, that was not true. But she sincerely believed that doing me a favour," says Irina Baranova.
As a future psychologist she is already taking clients and sometimes doing family therapy. According to her, Russian women are themselves often driven itself into a corner with regard to gender roles.
"Many want to see the man was strong. He had money and gave gifts, while she will take care of the house. But now I often encounter cases when men demand equality. They wonder why they alone should support the family and why they need to constantly give gifts. Their wives all the time spent on cleaning and children, and men feel unwanted and used.
"And they are willing to do half the housework?" — I ask.
"In any case, say Yes."
Russian women live ten years longer than men
Women in Russia, much more than men. In the first place is due to the fact that the average life expectancy of women much higher than men: women on average die by the age of 76.7 years and men at 65.9.
Despite the fact that in recent years this difference has declined, continues to be one of the most significant in Europe. In the EU women live on average 5.5 years longer than men, and in Russia this figure is twice higher.
At the age of 20 to 65 years, male mortality is more than three times higher than women's.
Moscow is officially live 4.9 million men and 5.4 million women.
25 % of children live only with their mother. 24 % of Russian families consist of single mothers and their children.
Comments
comments