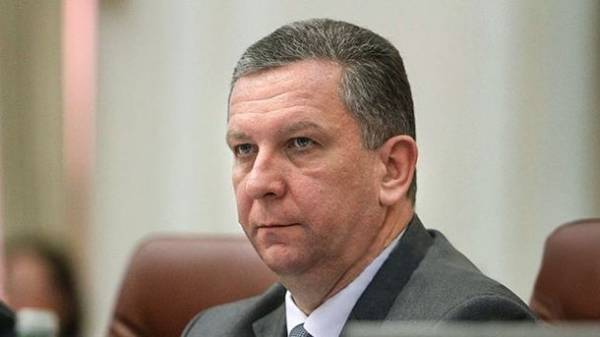 After the adoption of the bill on pension reform, the government proposes to increase the minimum wage to 3764 UAH. This was stated by Minister of social policy Andrei Reva.
"We offer to rectify the situation – to do the updating according to a single salary principle, that is, cease to play with the ratio and go back to the same principle – increasing salaries. Only this allows working people to live better and to obtain extra funds without any artificial factors for the increase of pensions, and the first step after we vote for reform is the increase of the basic wage up to 3764 UAH this year", – said the Minister.
SEE ALSO
What pensions can qualify for the Ukrainians after the reform: how much to pay into the Pension Fund and get that
Recall that the pension reform provides for reducing the coefficient of insurance from 1.35 to 1, 00, which is used in the calculation of pensions. According to officials, the rate was introduced for populist increases in pensions, and has no economic prerequisites.
Retirement calculator:
How many years of experience You will have time to work out:
Wages at the moment:
The result: –
We will remind, on July 13 , the Verkhovna Rada adopted in first reading the government bill No. 6614, which gives the start of the pension reform.
The government's draft pension reform does not directly increase the retirement age, but introduces requirements for the insurance period. The reform also cancels the appointment of civil servants pension for years of service and enters a single formula for calculating pensions, which binds it to the volume of contributions to the Pension Fund for life. In the framework of the pension reform is planned from 1 October this year to increase pensions, and to abolish the taxation of pensions to working pensioners.
Comments
comments