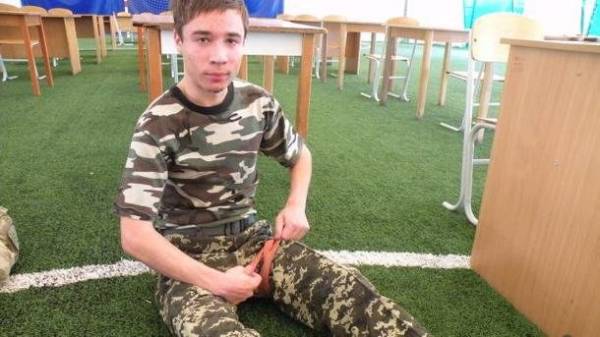 Missing on August 24 in Belarus on 19-the summer citizen of Ukraine Pavel Mushroom is in the remand prison of Krasnodar city (Russia). This was reported by his father, a reserve officer Igor Mushroom.
According to him, the information he received from the Ministry of foreign Affairs of Ukraine. "I was told that it is in the Krasnodar remand prison no. 5. I said in the Ministry of foreign Affairs," – said the Mushroom.
He also noted that in the first place is going to visit his son. "We will fight for it, to see need," said Mushroom.
SEE ALSO
The disappearance of Ukrainian Mushroom in Belarus: all the details and latest information
As reported, 19-year-old Paul Mushroom disappeared in Belarus on 24 August. He went to Gomel to meet with a Russian citizen, whom he met in social networks and who also arrived in Gomel.
The authorities of Belarus confirmed the fact of crossing a Mushroom of the Belarusian-Ukrainian border. The same was confirmed by Ukrainian border guards.
The family of a missing citizen of Ukraine Pavel Grib, appealed to the European court of human rights and intends to appeal to the entire international community.
Comments
comments