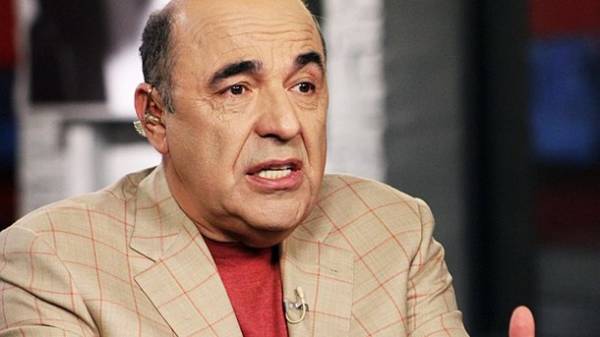 The leader of the party "For Life" Vadim Rabinovich took a constructive approach that can unite Ukrainians with different political views. This statement was made by political analyst Rinat Kovbasyuk on his page in Facebook, commenting on the recent visit of the people's Deputy to the Ukrainian political prisoner Mykola Karpyuk in a Russian prison, and his participation in the liberation of Alla Alexander in Ukraine.
"Vadim Rabinovich first achieved change of a preventive measure for Alla Alexandrovskaya, which in Ukraine were accused of separatism and at the same time systematically protects Ukrainian political prisoner, a leader of the Right sector and UNA-UNSO Nicholas Karpyuk, who was convicted in Russia on preposterous charges. Thus, Rabinovich shows a centrist position, which is so lacking today in Ukraine", – said the expert.
According to Rinat Kovbasyuk, this approach of the party leader "For Life" can unite Ukrainians who have recently voted for different political forces.
"People are tired of confrontation. All Ukrainians, regardless of political views, are waiting for solutions to common problems: security issues, urgent problems. Therefore, Rabinowitz has the potential to unite the West and the East, if you will work in the same spirit," concluded the expert.
We will remind, Vadim Rabinovich met with Ukrainian political prisoner Mykola Karpyuk in a Russian prison, known as "Vladimir Central." Karpyuk, one of the leaders and founders of the "Right sector". In March 2014 he was detained at the entrance to Russia, where to this day is serving a sentence on trumped-up charges. The Russian human rights organization "memorial" recognized Mykola Karpiuk political prisoners.
Comments
comments