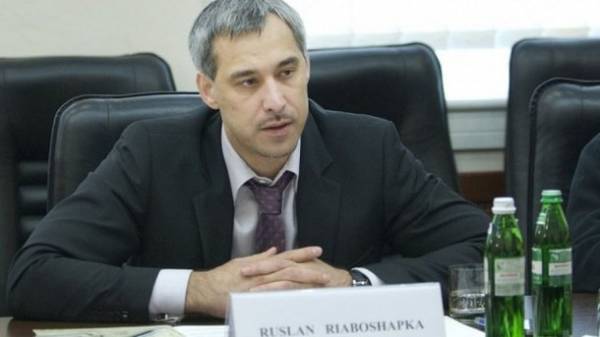 Member of the National Agency for corruption prevention (NACP) Ruslan riaboshapka has submitted his resignation from the post of member of the Agency. He reported about it in Facebook.
"By supporting the demands of society and the government, with the aim to establish the efficient operation of the National Agency for prevention of corruption, today I submitted to the Cabinet of Ministers of Ukraine a letter of resignation from the post of member of the Agency", – he wrote.
According to Ryaboshapko, the situation around the work of NACP requires an immediate decision, because the delay with this discreditied the idea of an effective body for prevention of corruption.
"NACP is a powerful and potentially extremely efficient element of the anticorruption infrastructure in Ukraine. However, this tool is not used as intended. Within a year of my work I tried to talk about the problems of the Agency, including the public. However, the lack of timely and appropriate responses, both in the National Agency and outside, has led to the need to take drastic measures for "reanimation" of NACP. Together with Ruslan about to fall, we were offered their own plan for the withdrawal of the Agency from the crisis, however, he was rejected by other colleagues. I urge the people's deputies of Ukraine as soon as possible to support the bill "reset" NACP in the first reading and in whole as a law," he wrote.
Earlier, the Deputy head of the NACP Ruslan Radetsky declared readiness to resign. "For myself I can say that I can go down, but the question is not locked if (job Agency's verification e-declarations, – ed.) do not expect that those who are not want to were tested," he said.
Note that in the European Union are convinced that the legislative framework NACP)should be revised to improve the efficiency of the Agency.
We will remind, the Minister of justice Pavlo Petrenko considers it necessary to conduct an internal investigation concerning the activities of the NACP and by holding a public contest to change the current composition of the Agency.
Comments
comments