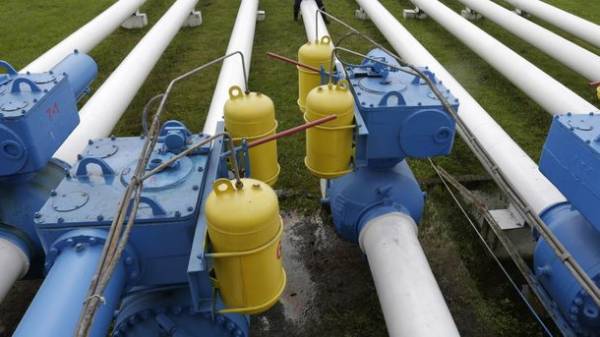 Ukraine proposes the EU to establish an international consortium for the Ukrainian gas transportation system (GTS). This was stated by Deputy head of the presidential Administration of Ukraine Konstantin Eliseev in the air "5 channel".
"We have clearly expressed their position about the inadmissibility of "Nord stream – 2″. They (EU – Ed.) were sympathetic to our reasoning, and we will continue our dialogue, because without our consent, this project should not happen. Moreover, we do not only criticize and block this politically motivated project, we also offer. We suggested the possibility of creating an international consortium on the basis of our transportation system," said Elisha.
See also: Finland supported a gas pipeline to bypass Ukraine
He also noted that the European side supported the initiative of the President of Ukraine Petro Poroshenko about the beginning of 2018 major international conference about prospects of the Ukrainian GTS to increase the level of security of Europe and Ukraine.
"EU listens to our initiatives, and it is important that the EU welcomed our steps to energy security and reforms in the energy sector. We will continue to move in that direction," said Elisha.
We will remind, the Ukrainian authorities referred to the construction of the pipeline "Nord stream – 2" bypassing Ukraine political project of the Russian Federation in the energy sphere. The European Commission intends to conduct about it negotiations with Russian "Gazprom", as for the EU it is important that the gas pipeline regulations of the Third energy package.
Comments
comments