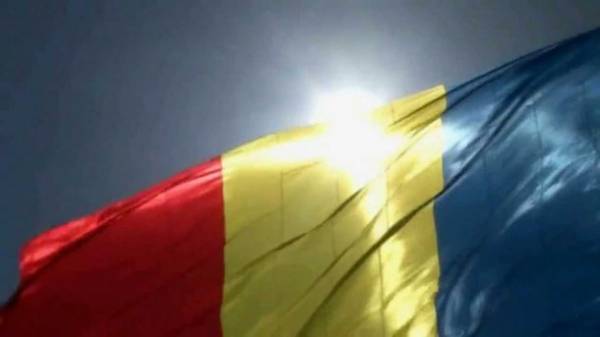 The Romanian Parliament on Wednesday adopted a Declaration in which they expressed hope for the observance of European standards in the sphere of protection of rights of national minorities living in Ukraine, after the adoption by the Verkhovna Rada of the law "On education".
The adoption of the Declaration, the members of both houses of Parliament voted unanimously, reports "UKRINFORM".
"The Parliament calls for the prompt settlement of the situation in a spirit of cooperation and constructive dialogue and compliance with European standards in the field of protection of national minorities, as well as provisions of multilateral and bilateral agreements, part of which is Ukraine", – stated in the Declaration.
According to the document, Romanian Parliament "with concern and attention" watching the developments after the adoption by the Verkhovna Rada of the law "On education", which "restricts the right to education in their native language for ethnic Romanians living in Ukraine, that is of great concern in Romania.
SEE ALSO
The Hungarian Parliament condemned the new law "On education" in Ukraine
Earlier it was reported that the Minister of foreign Affairs of Ukraine Pavlo Klimkin explained to his Romanian counterpart Theodore Melescanu that the new Ukrainian law "On education" does not restrict the rights of Romanian minority in Ukraine.
We will remind, the Minister of education and science, Liliya Hrynevych said that Ukraine is ready to send to the Council of Europe for examination the language article of the education law to confirm the absence of violations of international obligations.
She also expressed hope that the President of Ukraine Petro Poroshenko will sign the law "On education" is going to last examination of the language of the article.
As you know, September 5 deputies of Ukraine adopted on second reading and in whole draft law "On education", which, in particular, specifies that the language of the educational process in educational institutions is Ukrainian.
Hungary has appealed to the OSCE Secretary General, the Commissioner of the organization for national minorities and the current Chairman of the OSCE, and the UN high Commissioner for human rights and the EU Commissioner for enlargement and European neighbourhood policy because of the educational law of Ukraine.
Comments
comments