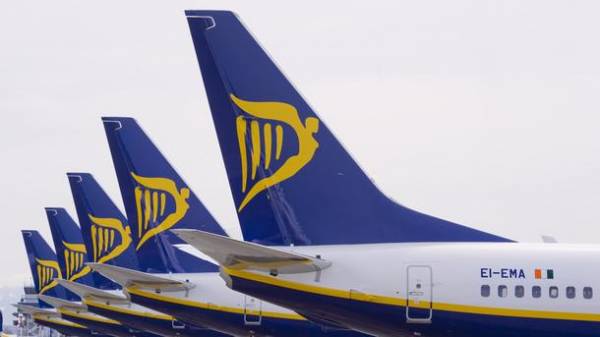 Ryanair, don't even go to the market of Ukraine, began to provide a positive influence. This was stated by Minister of infrastructure Volodymyr Omelian in an interview with "Today".
"Several airlines have already developed deals, which include tickets at affordable prices. This happened because the airlines understand that the competition will be serious. And that's good. Now all the players will be looking for a successful business model, as competition from low-cost airlines is better to rely on small margins but high turnover, so the good work is provided. And the competition is inevitable in any case", – said Omeljan.
See also: Ryanair is Not one: which airlines will go to Ukraine
According to the Minister, with the arrival of Ryanair, many companies had to revise their pricing policies.
"This is good, primarily for the passenger. We are not rich enough to buy expensive tickets. Paradoxically, the Europeans, with income 3 to 5 thousand euros per month travel for 10 – 30 euros. The Ukrainians, having a much more modest income are forced to buy plane tickets for 200 – 300 euros. … Ticket prices will be reduced anyway. Protectionism, which is now engaged in "Boryspil", is detrimental to the airport. Still go to Ukraine and will enter the low-cost companies, their impact on the market inevitably. Ryanair would change the situation dramatically, that is why the "Borispol" has done everything to not let", – said the Minister.
Omeljan recalled that the Prime Minister of Ukraine said the negotiations with Ryanair you want to resume.
"I personally hope that Ukraine will preserve its face in this situation and that the situation with Ryanair will be resolved successfully. There's still a chance. Ryanair must be in Ukraine", – said Omeljan.
Recall, according to the Minister, Ukraine plans to launch its own low-cost. This project is expected to involve foreign investors.
Read the full text of the interview with Volodymyr Omelyan on "Today":
part 1
part 2
Comments
comments