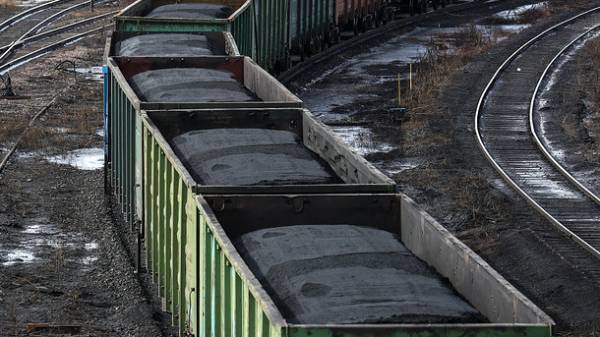 Ukraine in January-June 2017 increased coal imports in monetary terms by 1.8 times compared to the same period of 2016 – up to 1,257 billion. This is evidenced by the State fiscal service (GFS).
The largest coal suppliers to Ukraine during the reporting period were Russia (50,2% of the total imports), USA (27%) and Canada (8.7 per cent).
Coal imports from Russia in money terms in January-June 2017 increased to 631,1 million dollars with 446,3 million dollars from the United States to the 340.5 million $ 95.9 per million dollars. From Canada, Ukraine imported coal to the amount of 109.6 million dollars.
Exports of these products during the six months of 2017 amounted to in monetary terms 47,9 million against 23.1 million dollars in the same period last year.
Read also: Ukraine has sent a second ship with scarce coal from South Africa
As reported, the coal-mining enterprises of Ukraine in January-may 2017 reduced production of raw coal by 3.2% compared to the same period of 2016 to 15.8 million tons. Coking coal production decreased by 26% to 2.8 million tonnes, while energy increased by 3.8% – to 12 million 962,6 thousand tons.
Previously, the company DTEK said that it plans this year to increase investment in the growth of coal production of G grade in Ukraine. In particular, in the mines of enterprises "DTEK Pavlogradugol" by 28% compared to 2016 to 3.2 billion UAH. "DTEK Dobropolyeugol" the growth of investments in production amounted to 100%, up to UAH 1 bn. The growth of DTEK's mines 2017 planned 9%, to 23.1 million tons.
Comments
comments