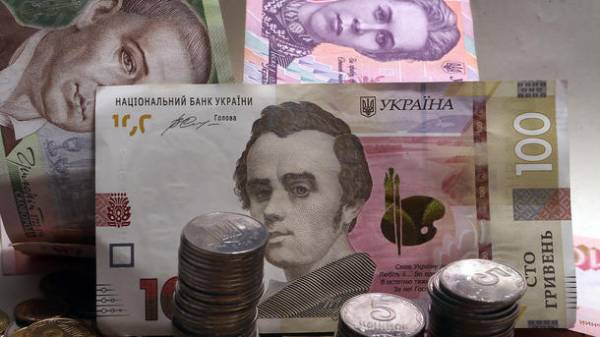 The CIS currencies during the second quarter of 2017 demonstrated a mixed performance against the U.S. dollar. The highest growth was recorded for Moldovan LEU (6,8%), Ukrainian hryvnia (3.3%) and Georgian lari (1.6 percent). This is reported by analysts of Forex club.
The Ukrainian hryvnia has strengthened by 3.3% due to seasonal factors, favorable trends in commodity markets at the end of the first quarter and reduced energy costs due to the completion of the heating period, experts say.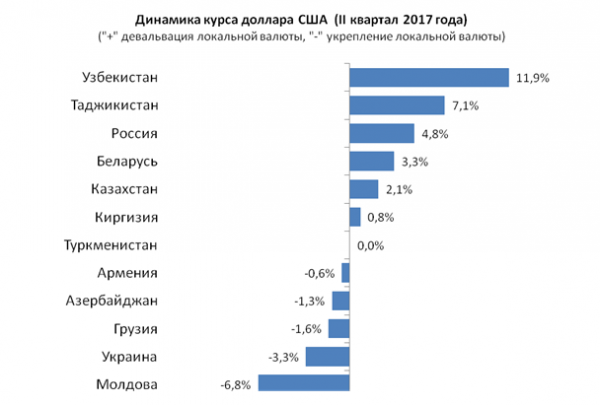 "The currency of CIS countries in the third quarter are likely to remain mixed dynamics under the impact of the U.S. dollar against foreign currencies, and trends in commodity markets. The focus remains the US, the election campaign in Germany and zones of geopolitical risks, especially the DPRK. Any destabilization in the Asian region will lead to a sharp drop in trade, which will push global currency", – said a senior analyst at GK Forex club Andrey Shevchishin.
Thus, the hryvnia, according to the expert, after reaching in the second quarter of peak levels, may be under pressure due to the reduction of foreign exchange earnings. The preparation for the heating season and purchase of energy resources will form an additional burden on the course. An important factor is the cooperation with international creditors, said the Shevchishin.
See also: What will happen to the dollar in Ukraine in the second half
Hardest in the second quarter of the currencies of the CIS countries devalued Uzbekistani som, Tajik somoni and the Russian ruble. So, the ruble потерял4,8% on the background correction in oil prices and profit-taking on previously open positions of the carry-trade.
"Sanctions against Russia and a scandal involving intervention in the American elections deter investors. The strengthening of the ruble, which reached a peak in April, led to a deterioration of export conditions for Russian goods. Against this background, the currency weakened to improve competition", – analysts say.
As reported, according to analysts, the dollar exchange rate in the cash market in July may be in the range of 26 – 26,75 UAH. In the case of the growth of devaluation sentiments and external negative factors, can reach to 27.2 UAH. Experts believe that the decline of the dollar is a seasonal trend, but "green", according to their forecasts, maybe even fall a little.
Comments
comments