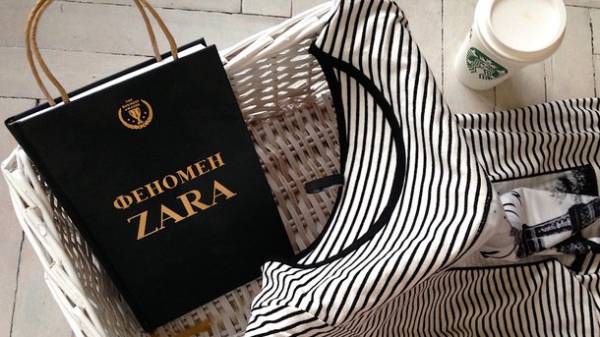 How to start your own business, turning it into an Empire? How to protect a company from failure? Always whether the new technology is the path to success? For these and many other questions of the theory and practice of entrepreneurship will answer three books, which became an iconic work and international bestsellers.
Covadonga O'shea, "The Phenomenon Of Zara"
BookChef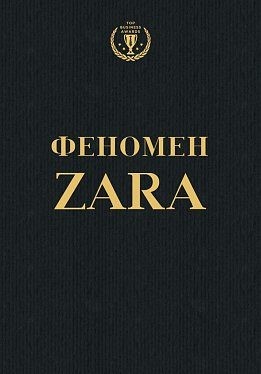 Every business Empire is a man – its inspirer, author, visionary, able to assemble a team of professionals, to continue to dictate the rest of the world what to wear or which gadgets to use. In the case of company-a giant of the fashion industry, Inditex, which includes the group iconic shopping brands – Zara, Massimo Dutti, Oysho and 6750 stores in 88 countries – it has become a leader Ortega Amaziah. In 14 years the young man worked as an assistant to a fashion designer, then Manager of a clothing store, and after some time of Amaziah with his wife opened a small factory for the production of knitwear, where the workshop was performed in a private lounge of the spouses. What was the reason for his success? Coincidence? Perseverance? Talent? The author of the book "the Phenomenon of Zara" gives a detailed portrait of the man whose name is on top of the ratings, so that each reader could draw their own conclusions, find answers, and perhaps make your own business strategy will soon possess the world.
Clayton Christensen "the innovator's Dilemma. As new technologies destroy strong company"
Yakaboo Publishing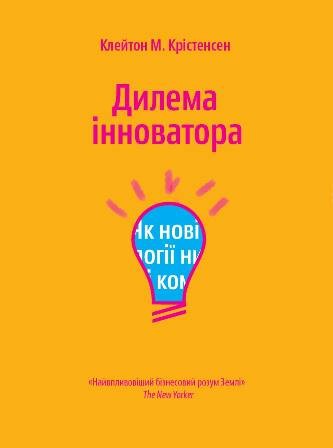 Clayton M. Christensen, one of the most influential business theorists of the late twentieth century according to the American Forbes has created a thorough study of the impact of new technologies that for various business sectors have their own value and can refer both to measures in the management of the company, and technological resources, for further development of a successful business. "The innovator's dilemma" became a bestseller the Wall Street Journal and Businessweek, among the TOP 100 books on success and leadership by Amazon. The author analyzes examples of companies did not materialize because of a number of factors that are relevant to modern business. So, Christensen makes one reflect on the fact that customer orientation may lead to unexpectedly negative consequences, introduces the reader to his own theory of "disruptive technologies", in which strong market position can win only those companies who "conquered power depends on resources, rather than fighting with them." The book has a convenient structure that allows dosed to perceive rich information followed by conclusions and references.
Phil knight "a Shoe Salesman. The history of Nike, as told by its founder"
FORCE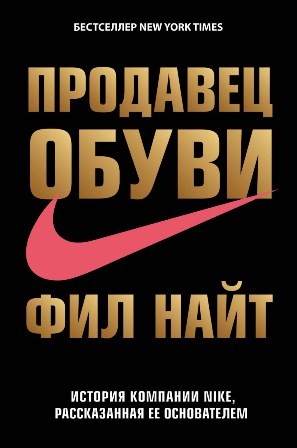 Sometime in the 1960s. Phil knight loaned my father $ 50 in their own business. Graduate degree at Stanford business school wanted to sell in USA high-quality Japanese running shoes. So based company now earns about 30 billion dollars a year. In his candid and Frank autobiography, the businessman, who was known as a private person, appears to us a witty storyteller, cleverly reveals the story of his life, beginning with the seizure of climbing and finishing with the intricacies of the formation of the dreem teem. Honestly knight says that business is a tough competition with competitors, failure and victory. That victory happened more often, should not be afraid of unexpected and somewhat crazy ideas and solutions. Most importantly, what motivates the author. After all, without them there would be no legendary logo, drawn by the waitress for 30 dollars, Nike cooperation with NASA and many other things that we do not even know.
Comments
comments