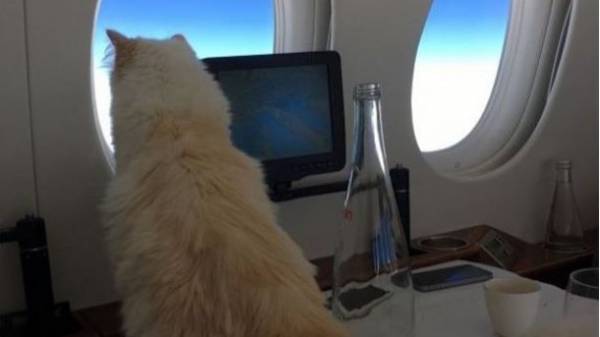 Cats can be richer people, reports the South China Morning Post, and leads his list fluffy rich.
In particular, in the list was the publication of Choupette the cat of designer Karl Lagerfeld and the star of several advertising campaigns.
In addition, the brand Miu Miu, which produces clothing and accessories, removed in advertising of one of its flavors of black-and-white cat.
Manufacturer of watches and jewelry Buccellati made the "face" of his collection cat pale peach color.
Partner with model Cara Delevingne during the spring campaign, Puma became the kitten Cougars, and advertising the Gucci model was shot on a background of tigers and lions.
The fees are four-legged "model" the publication does not disclose.
Happy #FathersDay Daddy @karllagerfeld. Thank you for bringing me into the (fashion) world.
Comments
comments