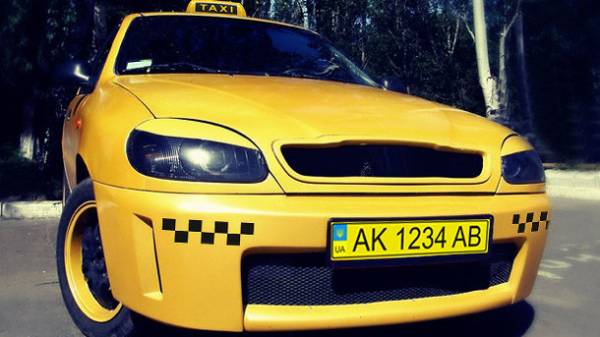 The Ministry of infrastructure of Ukraine is developing a draft decree of the Cabinet of Ministers stipulating that carriers that have a proper license, on a special yellow license plates. On Friday, June 23, at the briefing said Deputy Minister of infrastructure, Yuriy Lavrenyuk, reports UNN.
"We are developing the documents. All official legal carriers who have the appropriate certificates and have the right to carry passengers, their vehicles will be supplied on the yellow license plates," said Lavrenyuk.
According to him, now set up a joint working group from among employees of the Ministry of infrastructure and the Ministry of internal Affairs, which involves Association of carriers.
Lavrenyuk assured that the transfer of carriers to the yellow room will not violate their rights, they will benefit. For example, in Kiev, he said, they will be allowed to stop in areas boarding and alighting of passengers, where now it is prohibited. They will also be able to move on a public transport lane.
"In the near future on the website of the Ministry of Infrastructure will be publicly posted a draft resolution of the Cabinet of Ministers on this point. We shall carry out more than one roundtable. But the introduction we planned since September," said Lavrenyuk.
He said that special yellow license plates will be able to get the enterprise-a carrier, and a particular a private car, which has a license for transportation.
The Deputy Minister explained that the carrier must obtain a license for the transportation, then it needs to go to the Main service centre of the Ministry of interior of Ukraine and 120 UAH (preliminary value) to obtain yellow license plates that fit within the technical passport of the car.
"The requirement to him (carrier — ed.) that it should be a safe car that has passed the relevant inspection. And the passenger who sat down (in a car — ed.) should get the proper comfort level services," added Lavrenyuk.
We will remind, on may 7, entered into force the law on the introduction of an automated accounting system of payment of journey in city passenger transport.
Comments
comments