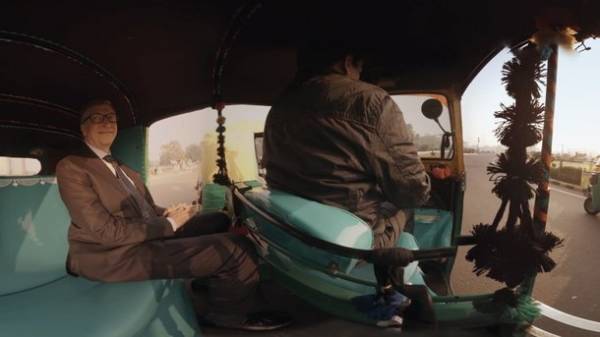 Microsoft founder and billionaire bill gates likes to read and often share with their fans a collection of useful literature.
As a fan of reading and technology, most of the free time gates devotes to scientific books. Over the years he has read books devoted to open space, climate change and even biological discoveries, writes "New time".
TOP 5 science books that billionaire advises everyone to read.
Genes, Siddhartha Mukherjee
The author takes us from past to present and future of the science of the genome, special attention paying to ethical issues. They become particularly acute due to the significant technological advances in genomics.
Mukerji brings together science and the chronicle of human evolution from the point of view of genetics. In his work he also mentions Darwin's theory and describes how genetics changed his family.
The vital question, Nick lane
Nick lane, a famous biochemist and science educator. His latest book tries to explain the principles of the origin of life on Earth. The theory of the scientist is at the interface of physics and biology, as lane conducting connection between the energy and genes.
Sapiens. A brief history of mankind Yuval Noah Harari
A hundred thousand years ago Homo sapiens was one of at least six species of human that lived on this planet – unremarkable animal that played in the ecosystem the role of not greater than gorillas, fireflies or jellyfish.
But about seventy thousand years ago a mysterious change in cognitive abilities of Homo sapiens turned him into a master of the planet and the nightmare of the ecosystem. As a reasonable man managed to conquer the world? What has become of the other species of human? When and why did money, States and religion?
The sixth extinction: an unnatural history, Elizabeth Kolbert
Climate change is one of the biggest challenges that push humanity in this century, but not the only environmental problem looming on the horizon.
People put a huge amount of asphalt pavement, forcing animals to migrate across the planet, are over-fishing and acidifying the oceans, changing the chemical composition of rivers and causing other damage.
Network, Gretchen Bakke
This book is about our aging power grid. Even if you never thought about how electricity gets to your outlet, then this book will convince you that the electrical network is one of the greatest engineering wonders of the modern world.
Comments
comments