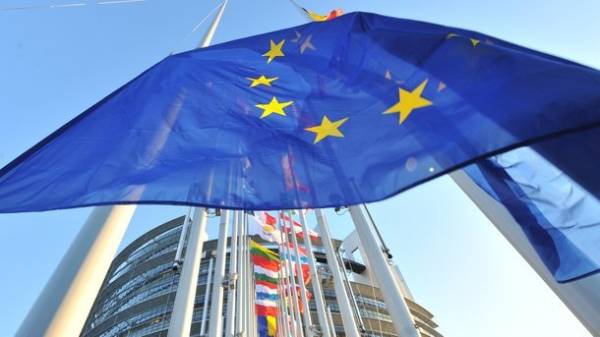 The decision on the extension of sanctions against Crimea today published in the Official journal of the European Union and will enter into force it the next day, reports "Correspondent".
It is noted that the EU Council decision of 19 June shall come into force on the day following date of publication, i.e. on 21 June.
The EU recalled that continue to condemn Russia's actions in Ukraine.
"As indicated in the statement of 17 March 2017 the high representative of the Union for foreign Affairs and security policy on behalf of the EU, the European Union continues to condemn the illegal annexation of Crimea and Sevastopol by the Russian Federation and remains determined to fully implement the policy of non-recognition", – said yesterday in a communiqué, the Council of the EU.
The sanctions include bans on imports into the EU of products from Crimea and Sevastopol, investment in Crimea and Sevastopol, services related to tourism activities in Crimea and Sevastopol, the export of certain goods and technologies to Crimea and Sevastopol for transport, telecommunications and energy sectors, as well as for oil and gas and mining industries.
In turn, the President of Ukraine Petro Poroshenko welcomed the EU's decision on the Crimea and said that "the price for the attempt of annexation and aggression needs to grow."
In turn, Russia was dissatisfied with the extension of the sanctions and called them illegitimate.
Comments
comments