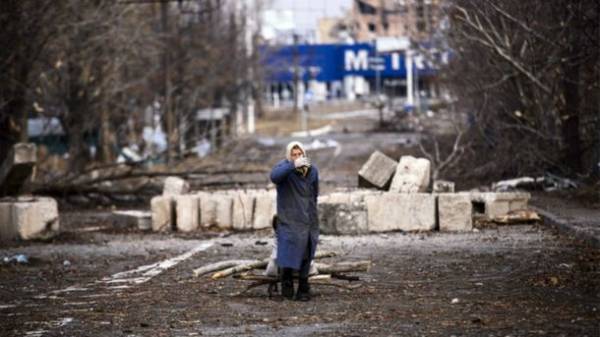 Ukraine needs to recognize the captured Russian part of the Donetsk and Luhansk regions, occupied territories that the occupants were not charged in the Hague for providing energy ORDO. This was explained in comments to the TV channel NewsOne, a military expert Oleg Starikov.
According to him, if you do not change the status of these territories, Ukraine may repeat the fate of Moldova and Transnistria.
"Yesterday the speaker of Parliament said that while there is only a concept. Introduced the concept of "military operation", "occupied territory"… As I understand it, the occupied territories need to declare occupied, because otherwise we will fall into a trap, hit Moldova with Transnistria. It is one of economic pressure from Russia to prevent them from European integration. They are bringing 6 billion in debt for the supply of energy. The same thing happens in ORDA. If we do not declare the territory to be occupied, we will impose the same expense on debt," explained the Elderly.
He also noted that if the release Donbass "Croatian scenario", it is necessary to make so that not to deal then with the Hague Tribunal.
"Our leadership took a "Croatian scenario". No wonder our Prime Minister went to the Croatian counterpart and talked about "operation Storm". But the commander of the RAID went to the Hague. We need to do everything so that you do not fall under the Hague Tribunal… we Have everything you need, all the laws to use the army. She now slowly takes the "gray zone" progresses," the expert added.
Help: operation "Storm" – a joint military offensive of Croatian and 5th corps of the army of Bosnia and Herzegovina, conducted in August 1995 against the Krajina. The results of this operation was the victory of Croatia and the elimination of the republics of Serbian Krajina and Western Bosnia.
Recently, Prime Minister Vladimir Groisman said that Ukraine will use the experience of Croatia in the process of reintegration of Donbass. According to him, it is necessary to work to restore the infrastructure in the occupied territories.
Comments
comments