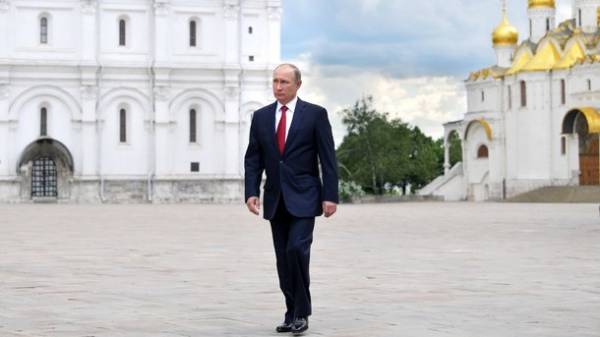 Recently, the media published pieces of an interview that Russian President Vladimir Putin gave a famous American Director Oliver stone.
The Russian President says that Russia allegedly does not interfere in the Affairs of other countries, talks about his grandchildren, and also recognizes what I would do with a gay man in the shower.
However, much attention of Internet users was drawn not to what Putin said, and to whom he gave in an interview. In social networks recalled that one day Oliver stone interviewed the South American leaders Hugo Chavez and Fidel Castro, and each of them four years later died.
The curse of Oliver stone pic.twitter.com/YsETIQwveC
— Mikhail Golub (@golub) 11 Jun 2017
Film Director Oliver stone sends mysterious signals pic.twitter.com/x96kvEyPXc
— Funny guys (@VRebyata) 10 Jun 2017
In 2009 Oliver stone made a film about Chavez in 2013, Chavez died.
In 2012, Oliver stone made a film about Castro in 2016 Castro died.
4 years.
— Maxim Averbukh (@rus_analit) 12 Jun 2017.
Stone's film "Interview with Putin" will be shown on the cable channel Showtime, placing all the 4 piece was worth a beggar the Russian budget of 2.5 million $ pic.twitter.com/6NHoupLSOs
— disintegration and disrespect (@VictorKvert2008) 11 Jun 2017
The US wants to destroy Russia's economy and change the country's leadership, Putin in an interview with Oliver stone
We will not allow!Themselves will collapse!Not smenilsya!
The thought of Perzident (@VVP2_0) 13 Jun 2017
For certainly hurt stone: "natural born killers" to sink to the interview with Putin
— vodka and Meldonium (@treugolny_hui) 7 Jun 2017
Putin in an interview, stone said that he already has grandchildren.
I would like to add that the grandchildren of Vladimir Putin branded, Dutch.
— Joseph Levinson (@Osya_Levinson) 10 Jun 2017
The great American film Director Oliver stone has become a common promoter-relay liar Putin. See
The thought of Perzident (@VVP2_0) 13 Jun 2017
Putin said stone, that all the fun he's going to tell retired. Yeah. There it will be sent to the court in the Hague, which will hear his testimony.
— Vladimir Mats (@1964Matov) 13 Jun 2017
Stone's film about Putin in America, advertised with the slogan "Know your enemy" pic.twitter.com/YKWnZE8y1f
— Margaret savage (@MargoSavazh) 13 Jun 2017
A brief summary of Putin's interview with Oliver stone: pic.twitter.com/oedFGtyHiq
— Foreign Rossi (@Fake_MIDRF) 13 Jun 2017
Comments
comments