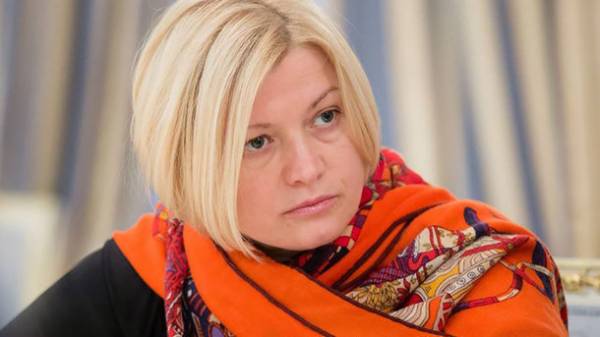 First Vice-speaker of the Verkhovna Rada Iryna Gerashchenko supports the entry into Ukraine of citizens of the Russian Federation on biometric passports.
"I think we just came to the point where we need to introduce an entry permit into Ukraine biometric passport. This meets the security situation in Ukraine. We introduced the biometric passport and ID (passport – ed.) for Ukrainians to the security of our borders in the context of the implementation of the action plan of visa liberalization and getting bizwise. And we need to know when a person enters from the Russian Federation, who… is primarily based on the issues of our security," – said Gerashchenko on air of "channel 5" on Wednesday evening.
She noted that the "biometric passport gives more tokens for verification and identification" of a person.
However, the question of introducing a visa regime with the Russian Federation, first Vice-speaker speaker considers debatable. "You've got everything very well to weigh," – said Gerashchenko.
She noted that studies on the subject, including the warnings of leaders of the Crimean Tatars, "which rightly suggests that in this case, the citizens of Ukraine who live in the occupied territories in the Crimea will be forced to obtain a visa to visit his native country."
First Vice-speaker of Parliament also drew attention that "Parliament is irrelevant to the question of the decision of the visa or the visa-free regime with the Russian Federation" because "it is a question of the government."
"The Parliament will vote a resolution, the political treatment of fixing the position of Parliament, no more and no less," – said Gerashchenko.
Comments
comments