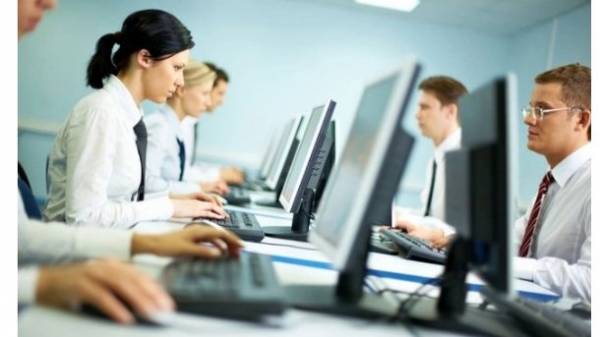 What keeps Ukrainians in a stressful job and are they willing to accept lower wages in exchange for peace of mind and health – survey results rabota.ua.
Two-thirds of respondents admitted that at the current workplace, they remain not because of loyalty to the company, and due to the lack of the best deals. More than 30% of respondents believe that a high salary is quite a significant occasion in order to gather the nerves in a fist and hold it. A little less – 27% of respondents did not change jobs just because of the good team. For 15% best sedative that helps you survive the work stress is the prospect of future improvement, and almost 14% willing to close their eyes to everything for the sake of prestigious positions.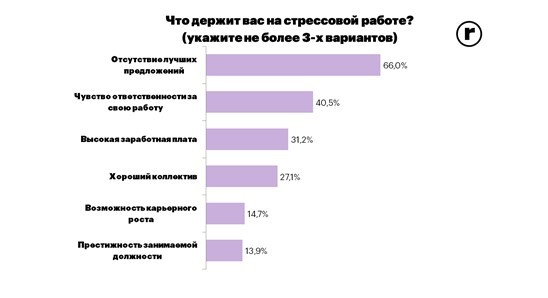 It is noteworthy that, responding to a question, is the wages all of the excitement and anxiety at work, 68% of the respondents replied in the negative. And only 32% of respondents believe that the financial reward that they receive, it compensates all are going through a stressful situation.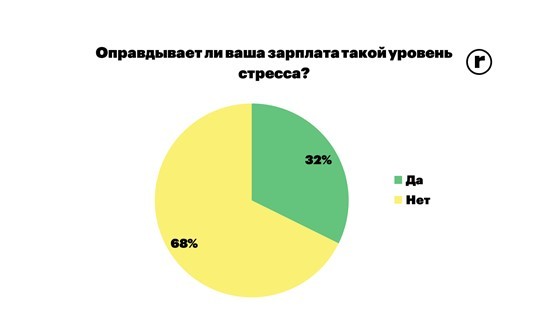 But whatever the level of stress of work, the majority of respondents – 67% of visitors to the site rabota.ua who participated in the study – still not ready to change it for a more relaxed, but with a lower salary.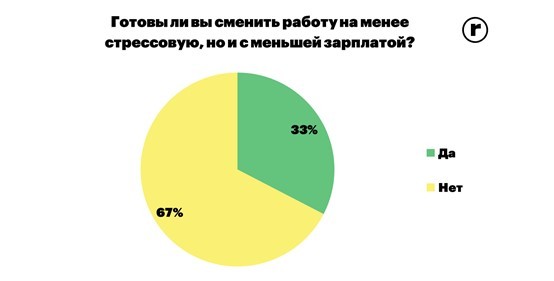 The conclusion is disappointing: the majority of Ukrainians working in a state of permanent stress. But financial conditions, prestige or satisfactory level of wages is able to keep them on a hateful place.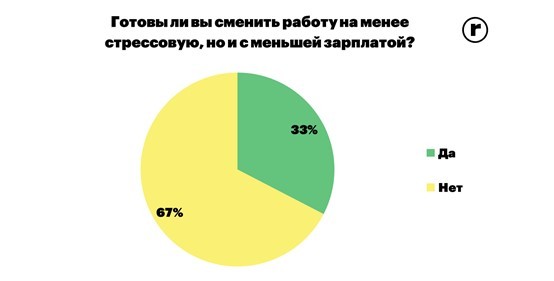 But all is not rosy for employers who are not willing to change unhealthy psychological climate in the company, and for managers who do not want to resolve pressing issues. As shown by the results of the survey, 42% of Ukrainians consider monitoring of job sites for employment an effective means of stress relief. And according to the site rabota.ua in 2017, the number of opportunities and current vacancies for job-seekers has tripled in comparison with the indicators of 2015. Accordingly, the chances to find a new job with the best conditions and to change the life of Ukrainians more. And only choice for them.
Comments
comments