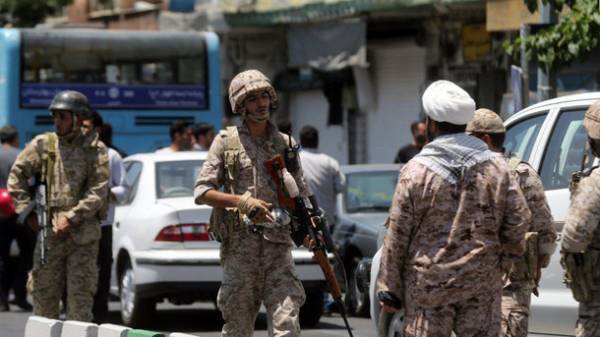 Iran has arrested 41 people on suspicion of links with terrorists "Islamic state", reports the news Agency Mehr.
The day before yesterday in Iran was a double terrorist attack in the building of the Parliament in Tehran, at the mausoleum of Imam Khomeini in the suburbs of this city. 16 people were killed. Responsibility was taken by the terrorists of ISIS.
It is noted that after the recent attacks by the Iranian security forces began to conduct nationwide raids.
As a result, in the provinces of Kermanshah, Kurdistan and West Azerbaijan, was arrested 41 suspected members of ISIS.
They seized documents and weapons, including the so-called "suicide belt" and the car with a gun.
Also recall that after the attack, Iran has rejected the assurances of the friendship of the United States after the words of Donald trump on the attack, and stated that Saudi Arabia is involved in terrorist attacks.
Comments
comments