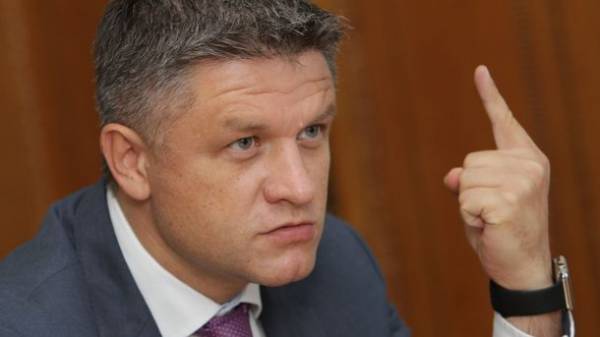 Deputy head of the presidential Administration of Ukraine Dmytro shymkiv said that 100% to block the Russian social network impossible, but you must create barriers to entry to the network and to reduce their Ukrainian audience, which limits data collection by the Russian intelligence services.
"I think that the SBU and the NSDC much I can tell you more about how formed the battalion "Somalia" as used "Vkontakte" to promote all the events that happened in the Crimea, the SBU had a lot of documents, and it was discussed. If we talk about social media – here we have specific evidence of the use of social networking with the goal of psychoanalysis, psihomotornoe", – he said.
"Three months ago really was a different meeting, it was discussed that that you can not. I was pleasantly surprised that there was a decree. Adaptability – we need to understand one simple thing: really, nothing is 100% ban was impossible, and it is a fact that the well-known", – said the Deputy head of AP.
At the same time, he stressed, the main thing is to create a barrier to entry in a social network.
"Locking systems exist at the level of url, very primitive and simple, at the dns level, is also very simple and basic… any questions traffic analysis is more difficult. Further, the control packets when you begin a discussion of packet analysis, there appear all these points about millions and billions. Packet analysis is really complicated, but believe me, we can cut off 60% of the audience of "Vkontakte" with the help of url, dns and traffic management," said shymkiv.
"You have to understand that VPNs and TOR removed a lot of your data, including geolocation, and this limits the possibility of data collection by the Russian intelligence services, it is a fact," said he.
Shymkiv said that today in social network "Vkontakte" there is an outflow of users. "We need a reduction of audience," he said.
As reported, on may 15 the President of Ukraine Petro Poroshenko signed a decree enacted the decision of the Council of national security and defense to update the list of sanctions against some Russian companies, according to which Ukraine will be blocked access to Russian social networks "Vkontakte", "Odnoklassniki", resources, Yandex, Mail.ru and prohibited use of accounting software product 1C.
The mechanism of blocking access to Russian information resources on the Internet and banning the use of the program 1C is mandated to fulfill the Cabinet of Ministers and SBU with participation of national Bank.
On 17 may, the presidential decree entered into force.
Comments
comments