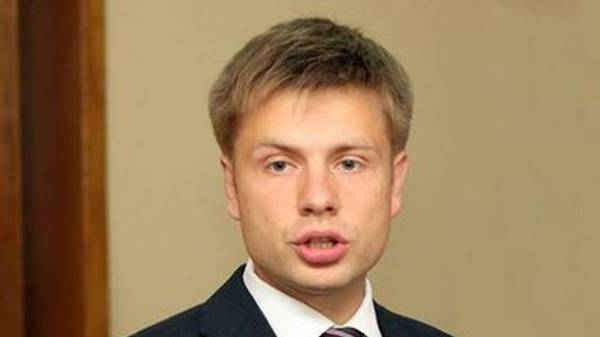 The faction "Block of Petro Poroshenko" in the Verkhovna Rada may to discuss the initiative about introduction of a visa regime with Russia and to form a position on it at its meeting on Thursday, may 25, Deputy head of the faction Alexei Goncharenko.
"It was a preliminary discussion (at the meeting of the faction on Monday – Ed.). No action was taken, because this point is not in the agenda for the week. Perhaps we will revisit this issue on Thursday", – Goncharenko told reporters after the meeting of the BPP on Monday evening
According to the MP, a number of members of the group expressed caution about the consequences in case of introduction of a visa regime with Russia. "Today, people have expressed the opinion. Most were against such initiative of their colleagues who voiced (their position on this issue – Ed.). But no decision we have taken," – said Goncharenko.
According to him, there were doubts in the implementation of the visa regime with the Russian Federation, based in particular on the fact that Ukraine does not control the phase of the joint border. In addition, it is obvious that Russia in this case, the mirror will also introduce visas for Ukrainian citizens, and in this case it is necessary to open the Russian consular offices in the regional centers, where the formation of long queues.
"Thus, we will give them the opportunity to cut our citizens in Crimea. This was stated by Mr Refat Chubarov. And a lot of other issues. For many Ukrainians this is a problem to get the visa," – said Goncharenko.
He stressed that the idea of the visa regime with the Russian Federation "has many disadvantages, but the advantages are not quite evident."
Goncharenko also said that at a meeting of BPP fraction were not members of the government, and the faction did not discuss the draft pension reform, since its not yet in the agenda of the Parliament for the next plenary week.
Earlier, the parliamentary faction "people's front" appealed to the Verkhovna Rada to consider this week bills, including the introduction of a visa regime with Russia. The relevant proposal was voiced today during the conciliation Board in Parliament, the leader of the faction Maxim Bourbaki.
Comments
comments