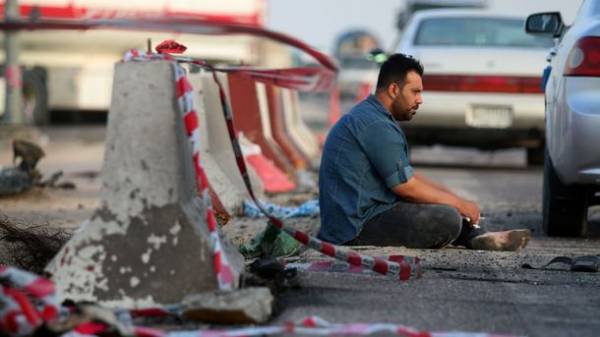 Suicide bombers committed the bombings at checkpoints in Baghdad and in southern Iraq, killing at least 35 people, injured dozens, AFP reports.
In Baghdad, suicide car bombers attacked a checkpoint in a southern district of the city. The explosion killed 24 people and injured 20. Security forces managed to kill one of the attackers, but the second blew up a car bomb.
In southern Iraq a suicide bomber blew up a bomb in a vehicle at a checkpoint on the outskirts of Basra, 11 people were killed and 30 wounded. Security forces managed to kill the second terrorist, who has not time to blow up your car.
After the terrorist attacks of the terrorist group "Islamic state" has claimed responsibility for the attack.
We will remind, in Turkish Gaziantep attack occurred during the celebration of the wedding, 50 people were killed.
Comments
comments