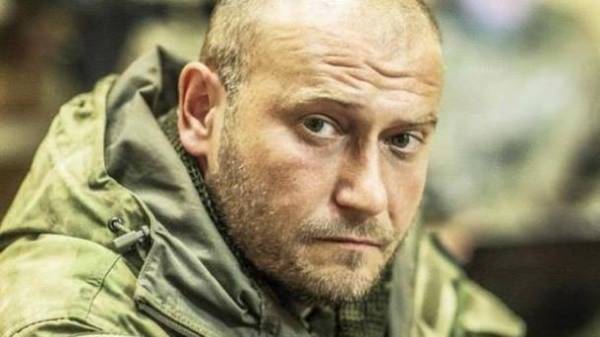 In the presence of the UN peacekeeping mission of the Ukrainian security services have to start a real anti-terrorist operation in the Donbas. This opinion was expressed in interview "" the people's Deputy Dmitry Yarosh.
According to him, the main thing that the introduction of peacekeepers was held at the Ukrainian scenario.
"It all depends on whether the Ukrainian scheme is implemented, with an overlap peacekeepers of the Ukrainian-Russian border. Of course, these peacekeepers should be some very close allies of the Russian Federation – from, say, Uzbekistan or Kazakhstan. It's like Russia, then everything will be good only for them", – said Yarosh.
SEE ALSO
In Ukraine, the Kremlin has shown the first UN peacekeepers in the Donbass
He also noted that if the UN mission will be at the Donbass, the Ukrainian intelligence agencies should be parallel to sweep the militants.
"Here under such conditions it would be theoretically possible to refuse to conduct large-scale military operation and to give the restoration of territorial integrity and protect our national security in the hands of the SBU. They have a good experience in the elimination of not one enemy of Ukraine, and I think that is just, despite the presence of peacekeepers could do a sweep every monster who committed crimes against Ukraine with weapons in their hands, it would be neutralized," – said the Deputy.
SEE ALSO
The bill on the reintegration of Donbass: Poroshenko announced the good news
Yarosh stressed that in this case, it will be possible to start a real anti-terrorist operation in the Donbas.
"It will not be a military operation, and the operation of the security services. And our intelligence agencies learned still learned. There (in the SBU. – Ed.) already a lot of officers, soldiers, guys with whom we at the front overlap. It also motivated people, people who clearly see the goal and work. And have pretty good professional level. Now a lot of new generals, colonels, who have been there from the Central office form a team! I know many personally – you can work with them", – said the politician.
Recall, September 20 at the UN General Assembly the President of Ukraine Petro Poroshenko said that Russia's position on the placement of peacekeepers only on the line of contact and for the protection of the OSCE speaks of the intention to freeze the conflict in the Donbas.
The President also appealed to the UN with a request to send a mission to Donbass as soon as possible. In addition, he urged the Secretary-General to send to the Donbass assessment mission of the situation.
Comments
comments