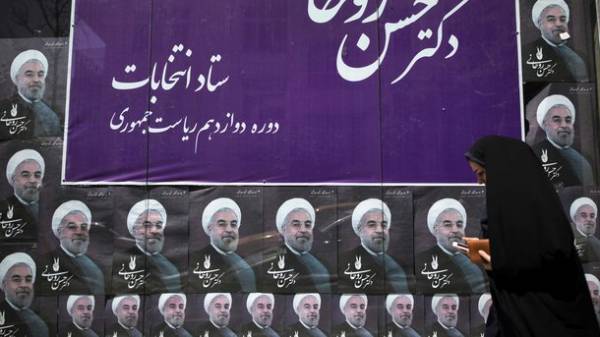 The current President of Iran Hassan Rouhani re-elected for a second term with 57% of the vote, said interior Minister abdolreza Rahmani Fazli after counting 100% of the votes.
"The last results that I will present to you, you can say, are definitive: the number of votes 41 220 131, Rouhani scored 23 549 616, or 57% of the votes and was elected to the dear people of Iran President of the country," said Fazli.
In addition to Rouhani, for the presidency claimed three more people. The main rival of the incumbent President was Ayatollah Ibrahim Raisi, has received 38% (15.7 million votes). Former Vice President Mostafa Hashemi-Taba, with around 400 thousand votes, and the candidate of the conservatives Mostafa Agha Mirsalim, who voted about 215 thousand voters, was significantly behind the leaders.
Candidates have three days to appeal, after which will be presented to the final official results.
Recall elections took place on may 19. Government, noting the high voter turnout, several times extended the time of the vote, which the polls closed at midnight, and the attendance reached about 70%.
Comments
comments