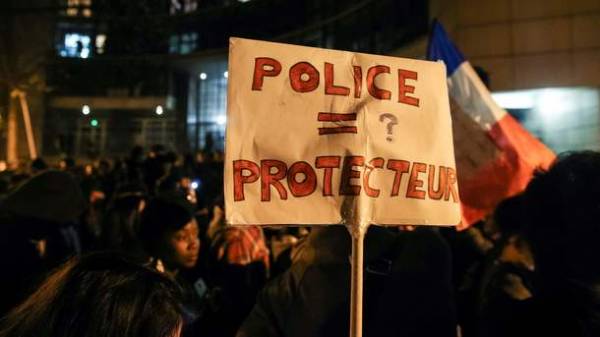 The police used tear gas to disperse protesters in the XIX arrondissement of Paris.
County residents and representatives of the Chinese community of the French capital for the second night in a row organize riots and protests in connection with the murder of police Chinese.
Police, responding to a melted it in a hail of glass bottles and firecrackers, sprayed with tear gas. A significant part of the protesters left the square in front of the police station, where on Tuesday evening held a protest.
By nightfall, several hundred people gathered in the square in front of the police station in the XIX arrondissement of Paris. People, many of which are pre-stocked with masks to protect against tear gas, shouted slogans "Police — killer" and "Police — defenders?" and called for justice. At a spontaneous memorial from hundreds of candles at the police station they were holding posters with inscriptions "For peace and justice! Against violence".
Earlier it was reported that police arrived to a call about domestic violence. The police heard the cries of the children and were forced to break the door. Im meet rushed the 50-year-old man of Asian origin with a pair of scissors and stabbed one of the police officers.
Then the second policeman opened fire. According to police, the guard "only fired once in self-defense", but was hit in the chest of the attacker, and he died.
On Tuesday afternoon the family of the deceased presented his version of what happened. According to his family, one of the daughters heard a knock on the door and went to open it. Later, the door also came the father. In his hands he held a pair of scissors, because before that I was busy cooking and cutting fish. A knock on the door intensified. The family asked the police to calm down, but they broke a door and a shot rang out.
Comments
comments