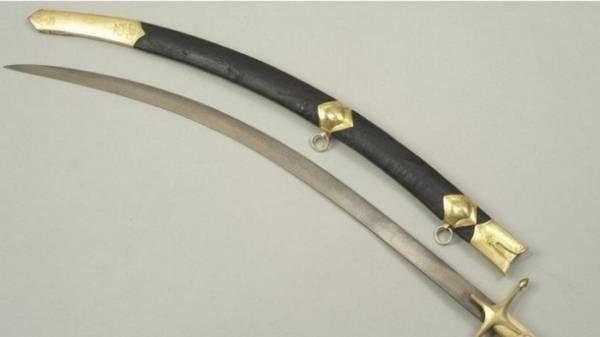 Ukrainian border guards discovered the sword the citizen of Italy who was going to leave Ukraine through the "green corridor" at the checkpoint "Yagodin" in Volyn region.
As the press service of the State border service of Ukraine, at the checkpoint arrived a passenger car "Volkswagen" under the control of the resident of the Dnieper. Border guards initiated in-depth inspection of the vehicle.
"According to the audit, together with the customs officers in the baggage compartment was discovered roll up in a sheet metal sword with scabbard to her. The owner of this sword had pleaded a citizen of Italy who was driving the car as a passenger," – said in the message.
Now metal the sword is withdrawn for examination.
The actions of the citizen of Italy seen signs of the offense provided part 2 of article 263 of the Criminal code of Ukraine (carrying, manufacture, repair or sale of daggers, Finnish knives, brass knuckles or other cold weapon without lawful authority).
Earlier it was reported that on the border with Poland have detained an ancient icon.
Comments
comments