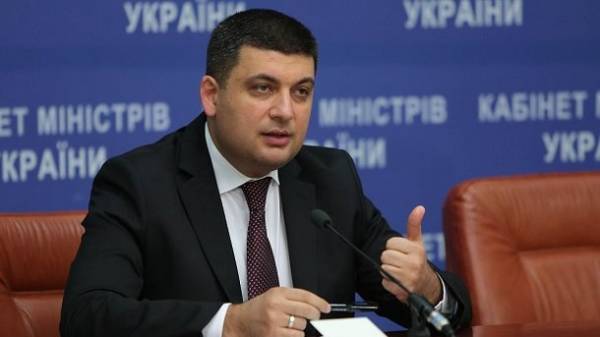 Prime Minister of Ukraine Volodymyr Groysman believes the investigation against the head of the State fiscal service of the Roman Nasirov an indication that none of the senior officials is not inviolable.
"The case of Roman Nasirov is engaged in NABOO… the Positive in this story is that none of the higher authorities is not a "sacred cow", all touching, in addition to the deputies, who have unlimited immunity, which must be removed, by the way. The NEB will deal with the point in this case put the court. It is very important to the effect, and the court called the trust companies, because today, public confidence in the judiciary is very low," – said Vladimir Groisman, the TV channel "inter" on Friday evening.
According to him, Nasirov he wanted to be excused from the duties of the head of the SFS at the time of investigation.
As reported, the detectives NAB 2 on the evening of March declared suspicion in Commission of crime the head of GFS Nasirova and carried out his arrest.
He is suspected of committing a crime under part 2 St. 364 (abuse of official position, entailed heavy consequences) the Criminal code of Ukraine.
On 3 March the Cabinet of Ministers dismissed the head of the State fiscal service Nasirov, with responsibilities for the head office to the acting Deputy head of the GFS Miroslav Sold.
Comments
comments