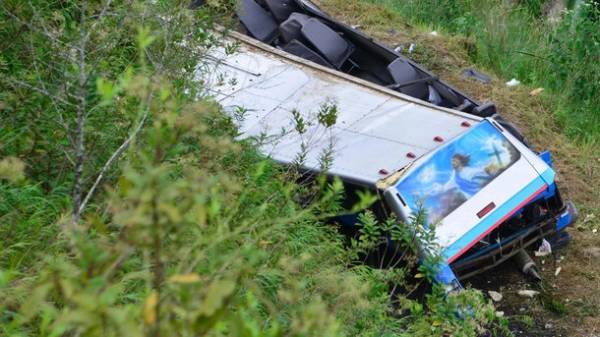 The collision of a private bus and a truck occurred in the Indian state of Maharashtra. The result of the incident, 11 people were killed.
The incident occurred in the village Uruli-Kanchan in Pune district. According to the preliminary version, the driver of the bus lost control of the vehicle after the road was an animal.
Bus passengers, pilgrims from Mumbai, has followed in the city of Akkalkot.
Note that in India a major accident on the road are not uncommon. As previously reported, in the Indian state of Madhya Pradesh on a passenger bus fell into the gorge, causing 17 people were killed.
Another case occurred in the North-East of India, where a deadly accident killed 30 people, 11 were injured.
Comments
comments