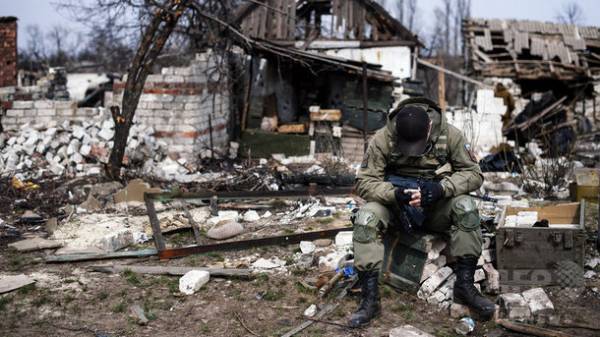 During the aggression of Russia in Ukraine was destroyed a few thousand Russian soldiers. This was at the briefing on July 22, said the head of the security Service of Ukraine Vasyl Hrytsak, "Ukrainian truth"transfers.
"According to the SBU, on the territory of Ukraine has already killed several thousand Russian soldiers and mercenaries. In Ukraine created a unified database of the DNA of missing persons. In this database more than 300 DNA profiles of individuals who do not coincide with the samples missing in the ATO area the Ukrainian military and civilians", – said Hrytsak.
See also: Putin gave a thrashing Surkov for the failure in Ukraine and set a new task – SBU
The head of the SBU said that some of them "clearly belong to the Russian military and mercenaries."
"We urge all mothers, fathers, children of Russian citizens who went to build the "Russian world" on Donbass and I was missing, to contact the Center for the release of hostages to establish required communications and conduct of examinations", – said Hrytsak.
Read also: Syria has deployed more than 500 Russians who fought in the Donbass
The Chairman of the intelligence agencies said that the e-mail address can be found on the website of the SBU.
As reported, the SBU has allowed detained in the Donbas Russian military on to meet my mother.
Comments
comments