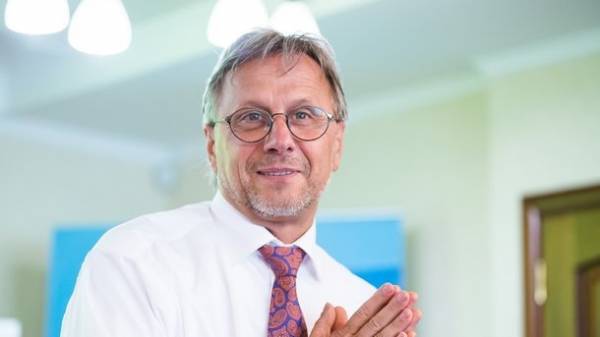 President Petro Poroshenko decided on the candidate on a post of the new head of the national Bank became Chairman of the Board of Raiffeisen Bank Aval Vladimir Lavrenchuk.
This writes the Agency Bloomberg with reference to its sources, transmit Ukrainian news.
It is noted that the Lavrenchuk urged to support the actions of the previous head of the NBU Valeria Gontareva, despite their unpopularity among the population. According to him, the alternative to reform is not.
Also today, Reuters reported that the candidacy Lavrenchuk supports the European Bank for reconstruction and development.
He Lavrenchuk has recently stated that he is ready to lead the NBU, "when the time comes".
Lavrenchuk holds the position of Chairman of the Board Raiffeisen Bank Aval since 2005.
As you know, April 10, Gontareva has officially announced his resignation. The statement of Gontareva must be signed by the President of Ukraine Petro Poroshenko, after which it will be considered by the Verkhovna Rada. Resign Gontareva is may 10, notifying, according to the rules for a month. However, if the Verkhovna Rada voted for the dismissal of the NBU Governor earlier, Gontareva leaves post according to the decision of Parliament.
Comments
comments