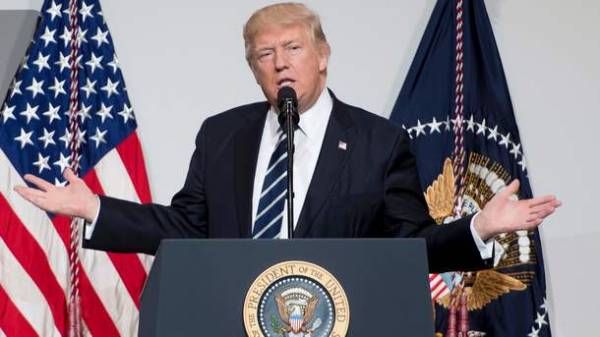 The President of the United States Donald trump wants to change the voting rules in the Senate in favor of Republicans, not to depend on the Democratic party. He wrote about this in his Twitter, reports "UKRINFORM".
"The reason for which the plan is discussed between Democrats and Republicans, that we need 60 votes in the Senate, which is not. Either we elect more Republican senators in 2018, or change the rules to 51% (the percentage of votes required for decision-making. – Ed.) , "wrote trump.
As you know, the U.S. Senate consists of 100 senators. At the moment it Republicans – 52 Democrats – 46, two are considered independent. The President is a Republican.
Comments
comments