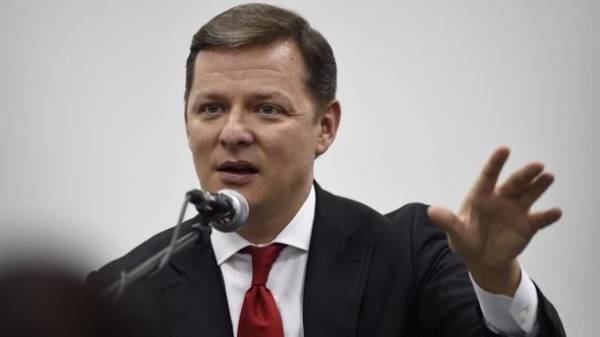 The anti-corruption Bureau of Ukraine has interrogated the leader of the Radical party, Oleg Lyashko for possible illegal enrichment, according 112.ua.
The politician was dissatisfied with the questioning because, according to him, the conversation was "about nothing".
"Me four hours to type questioned as a witness on the fact of illegal enrichment. I ask: "Who?" – "Faces". I ask: "which person?" – "No face. Identity is not established". Then what are you interrogating me? On what fact and what matter? Because the interrogation lasted in NABOO, we gave all the testimony. I am interested in how to best ascertain the truth and to prove that it is falsified criminal proceedings. Absolutely fictional. There are no grounds for legal action. There is not even a fact. They can't tell the fact on which criminal case", – said Lyashko.
He also noted that the questions were different: "With whom I live, where I spend my time, who is my wife, who is my mother. Everything asked."
As said by the lawyer of the politician Andrey Mamalyga, the criminal proceedings concern the purchase of a home.
"But these buildings have changed address, the Prosecutor's office didn't check it. So she gave in to emotions, and then decided to use it against Oleg Lyashko said that he illegally bought … today suspicion against any individual," said the defender.
As said yesterday the Director of NABU Artem Sytnik, Special anti-corruption Prosecutor's office suspected of Oleg Lyashko in a possible illicit enrichment, having got on it criminal proceedings.
We will remind, as it became known in January of this year, Oleg Lyashko declared that the acquisition of a residential building and two plots of land in the Obukhov district of Kyiv region for 15 million hryvnias.
Comments
comments