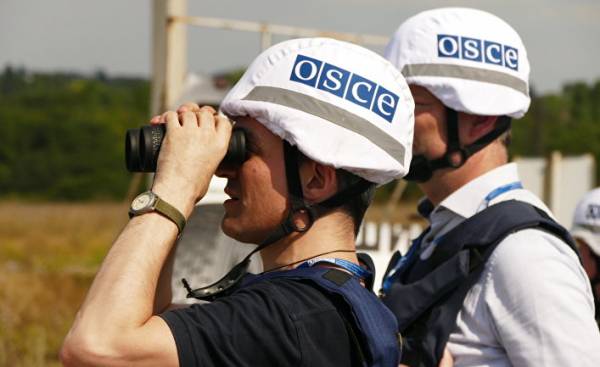 Almost three years ago in the Ukraine was the real war — occupied territory, people were dying. But Russia has presented the situation as "internal conflict," and the world was slow to intervene in the nightmare that happened in the Donbass.
That all changed July 17, 2014, when the Russian military destroyed the Malaysian passenger plane. Investigation of the details of this crime, the designation of the personalities of its participants continues to this day.
But in July 2014 the world's attitude to the conflict in the Donbas has changed dramatically. Against Russia imposed the most severe sanctions that remain in force and contribute to the degradation of the economy of the aggressor.
Could their plans for Vladimir Putin to take into account this "Boeing"? Understand that will be responsible not only for destabilizing the situation in Ukraine, but also for the deaths of the passengers of the airliner? Of course, this turn of events can not be foreseen. But you can understand that when you unleash conflict, you lose total control over what is happening, become hostage to chaos. That's what private security officer understand just not.
With the sabotage against OSCE observers, in a similar situation. The world gradually loses interest in what is happening in the Donbas. The conflict — despite the death of Ukrainian soldiers in the zone of temporary differentiation — looks frozen. The participants of the Minsk process meet is that, once again, to call for the execution of the agreements, which Russia ignored.
But the death of the observer of the OSCE — an American citizen — again makes the world to understand that Putin's actions lead to a total destabilization of the situation in Europe and the world. And it is impossible to accept. The President of Ukraine talks with the US Secretary of state, and Rex Tillerson says Petro Poroshenko that any improvement of relations with Russia can not speak, while Putin will not leave Crimea and Donbas.
For the Kremlin, this means that the confrontation with the West will continue under the current us administration — after all, Putin is not going to go nowhere.
If not for the situation with the observation mission, such harsh statements would not sound. Yes, the world is more firmly responds to the death of the passenger plane, than conventional war. And the death of the observer of the OSCE is perceived differently than the death of the Ukrainian soldier, although the blood from both red. That is why any aggressor always tries to avoid a situation where his usual routine actions begin to be perceived as an international disaster.
But these actions cannot be avoided, precisely because such is the logic of war and impunity. Where the shoot at the soldiers, killing international observers, happen a humanitarian catastrophe, destroyed the very possibility of a peaceful life. To ensure that people are not dying, you have to end the aggression. Need peace, not indifference.
Comments
comments